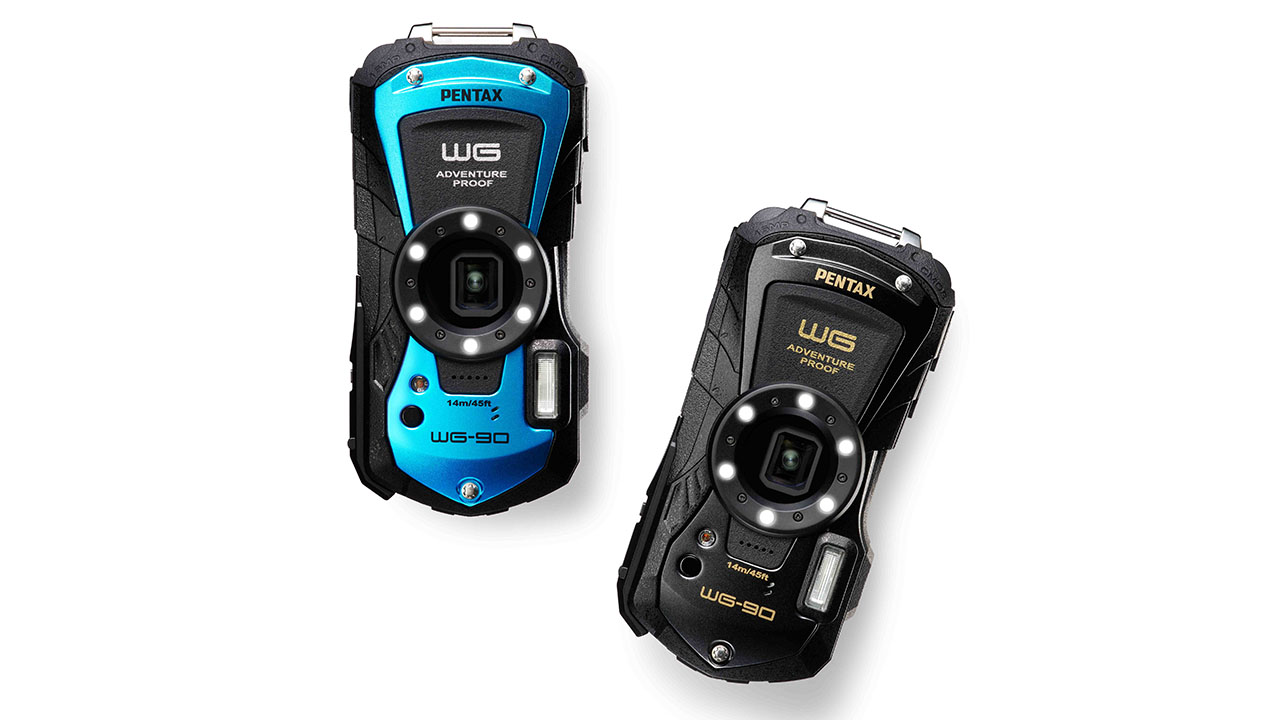 If we went around asking how many of you have heard about Richo? Apart from the camera nerds, only a limited number of people will be able to answer it. Well, they are the brand that makes Pentax cameras.
While they may not be as popular as Sony, Canon, or Nikon, they are still some of the best in the game. Well, Ricoh just announced a new Pentax camera, and it has a water element in it. Welcome the new PENTAX WG-90, a digital camera that's not just a camera but a rugged sidekick ready for any adventure.
Compact Yet Powerful
Picture this: a camera that's not only waterproof but also shock-resistant and freeze-proof. The PENTAX WG-90 has the potential to be a top dog in the adventure camera world. It is designed to withstand the elements and capture moments where ordinary cameras fear to tread.
With a sleek design and a high-performance five-times optical zoom lens, the WG-90 is the best tool to express creativity from the shooter's perspective. From sweeping landscapes to close-up shots, this camera has you covered. The back-illuminated 16-megapixel CMOS image sensor promises stunningly detailed images, even in challenging lighting conditions. It's not just a camera; it's your passport to explore the unseen.
Dive into the Microscopic World
What sets the WG-90 apart is its built-in ring light with adjustable illumination levels. This allows users to use the PENTAX-original Digital Microscope mode. With this mode, users can take vivid images of the microscopic world. So it is not just limited to the water world but users have unlimited potential to capture the world that is normally hidden to the naked eye.
Durability Meets Functionality
The WG-90 is not afraid to get its feet wet—literally. Waterproof down to a depth of 46 feet, shockproof against a fall from five feet, and freeze-proof down to 14°F, this camera thrives in the harshest conditions. Its heavy-duty construction, equivalent to IPX 8 or JIS Class 8, makes it your reliable companion in demanding outdoor situations.
Equipped with a back-illuminated CMOS image sensor, the WG-90 promises high sensitivity, low-noise characteristics, and high-speed image data readout. With a top sensitivity of ISO 6400 and approximately 16.0 effective megapixels, it ensures your images stand out, no matter the conditions.
Full HD Movie Recording
The cinematic expression is quite popular these days and we are now seeing a reflection of it in every device. So the new WG-90 also provides Full HD movie recording using the H.264 recording format. Using this, users can capture high-quality, extended movie clips at a frame rate of 30 frames per second. The high-speed camera function allows for slow-motion playback of captured movie clips, adding a creative flair to your storytelling.
A Photographer's Joy
Since this is obviously an adventure camera, it can do more than capture still images. With a 5X optical zoom lens and a 28mm wide-angle coverage, it accommodates a wide range of scenes and subjects. Then there is the triple anti-shake protection that makes sure that the camera shake and subject movement don't cause any weird moments in the photos.
Its 2.7-inch LCD monitor with an Outdoor View Setting mode provides a sharp, clear on-screen image even in harsh sunlight.
Then you have the underwater-exclusive shooting modes that cater to those who love capturing the beauty beneath the surface. One of the best features is the Flash Off + Flash On option in the Underwater mode. It allows consecutive capture of images with and without flash, ensuring you get the perfect shot every time.
Availability Details
As of now, we do not have the pricing details for the new PENTAX WG-90. However, it is going to be hitting the markets in early 2024. With its announcement, the WG-90 has definitely attracted a lot of adventure photographers and enthusiasts. It will be interesting to see how it performs in the real world.