2-in-1 tablets or devices are quite popular due to its dual benefits and leverage of using it in different ways as per the user's choice. RCA 11 Maven Pro 2-in-1 android tablet is also one of the devices delivering same benefits at very affordable pricing. You don't often notice massive 11.6-inch IPS screen on most of the tablets hence it attracts you on the first look. This device comes with a detachable keyboard so attach the keyboard and this device works like a normal mini laptop. Detach the keyboard and perform every tablet related task on the move.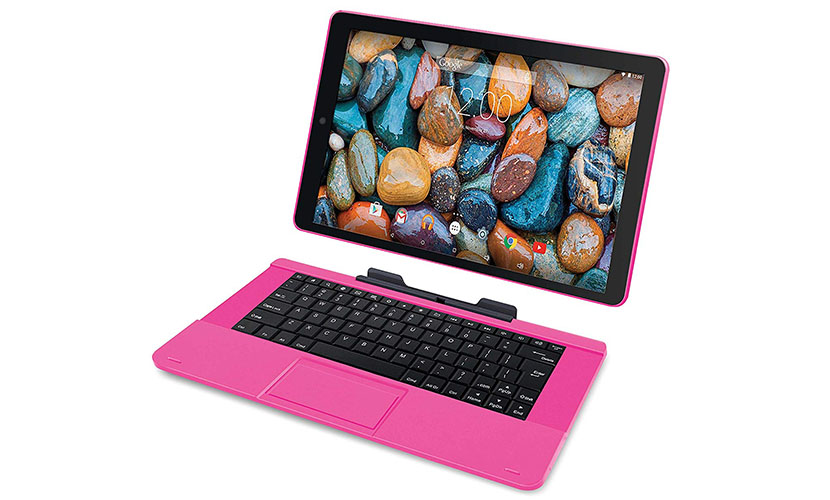 The magnificent 1.4 GHz Quad-Core processor coupled with 1 GB DDR SDRAM extracts the best performance out of this tablet. On the storage front, you will get 32 GB of internal storage memory to install your favorite apps, store your important data or videos. Android 5.0 Lollipop provides lag-free processing and unlimited usage of their apps, games, and utilities using Google Play Store. The pre-installed version of WPS office enables you to perform office related tasks with ease. Dual cameras allow you to take photos, selfies, scan documents, or make video calls with your business associates or family members. Use this device either as a small laptop by attaching the keyboard or standalone tablet you will enjoy the effortless transition and amazing performance for sure.
Overview and Design
When you heard about RCA, instantly an electronic devices manufacturer comes into the mind as they are known as a reputed electronic brand in the US. RCA jump into the computing arena from last few years and developed a lot of impressive devices. Maven 11 Pro 2-in-1 tablet introduces with best of the tablet features and comfort of a laptop.
This is a convertible device and can be used in different ways. Attach the keyboard it works like a normal small laptop, detach that it will function like a standalone tablet. Both usages ensure utmost comfort and effortless swapping. Fancy color options like pink and purple catch your imagination straightway. Both options come in detachable keyboards and little bit addition of prices. So, choose your option as per your wish and budget.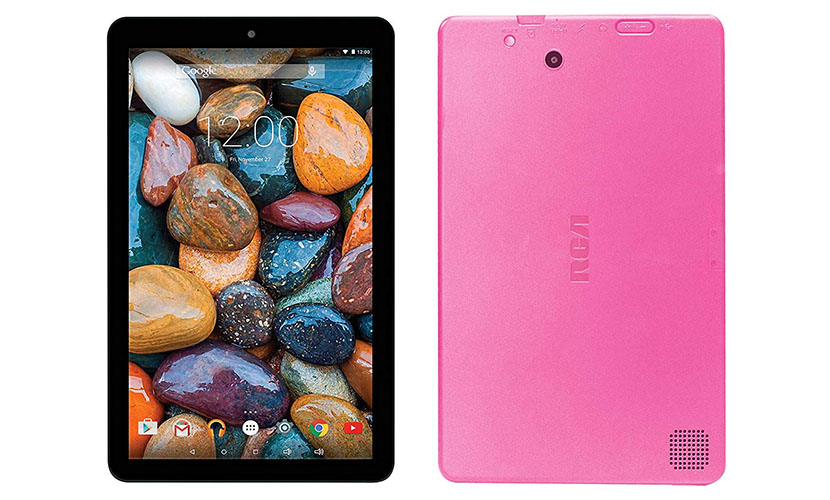 The dimensions of 14 x 4 x10-inches and weight of 2.78 pounds complete the whole profile of this tablet. So, it is not highly portable device but still an easy one in comparison to the laptop. Huge 11.6-inch screen with normal bezels covers the front face. A Web camera can also be seen on the top bezel. Black plastic covers the entire back panel. RCA trademark logo is embarked in the center as usual. The rear camera is placed on the top for clicking photos or scanning documents. Speaker Bars can be found at the lower end. Overall, a compact design looks unique with the available color options and works brilliantly with the detachable keyboards.
Display
This tablet comes with an 11.6-inch IPS touchscreen screen panel which is not very common size for tablets. The resolution of 1366 x 768 pixels enhances the image quality and graphics for the users. The touchscreen is very responsive and you can easily swap or zoom in/out like functions with utmost smoothness. The IPS panel helps you to bring balanced picture quality in the indoor as well as at the outdoor arena.
Cameras and OS
RCA 11 Maven Pro 2-in-1 tablet receives the dual camera. The front camera consists of 2 MP resolution and quite useful in making a video or Skype calls to your family members, friends, or colleagues. The rear camera also receives same 2 MP configuration and is best for clicking photos, live interviews, video recordings, and scanning documents.
Android 6.0 Marshmallow operating system gives you the flexibility of installing your favorite Android apps for this device. In addition to this, Google Play Store, Maps, and Gmail always remain an integral part of any Android device. Using Play Store get access to tons of free apps, games, business utilities, and functions, Google Maps will help you to guide the way in unfamiliar conditions, and Gmail let you explore your important emails and attachments.
Hardware and Performance
This tablet is powered by a 1.4 GHz Quad-Core processor which in combination with 1 GB DDR SDRAM is responsible for delivering adequate power and performance for the device. The 11.6-inch IPS touchscreen floats every visuals and graphics on the screen. Internal storage memory of inbuilt 32 GB is good enough to store your documents, files, videos, movies, data, apps, and normal games. Despite this, if you still cramped up for free space, Micro SD Card option is there to give an additional storage.
Ports and Battery
RCA 11 Maven Pro is loaded with a good range of communication ports to get attached to other devices. The USB 2.0 port, HDMI slot, and Micro USB 2.0 port can be used to connect various other devices to this tablet. Wireless connectivity can be managed through integrated 802.11 b/g/n WiFi router and Bluetooth option.
The battery of this tablet keeps alive the system up to 8-9 hours easily. Using backup, you can easily perform your productivity tasks, watch videos, play normal games, surf the internet, and access emails on the move.
Conclusion
RCA 11 Maven Pro 2-in-1 tablet is well-thought out device. Some of the features like plastic build quality, less amount of RAM, and flimsy or bulky look may deduct few points for this device. But a number of features including detachable keyboard design, 1.4 GHz Quad-Core processor, 32 GB internal storage and Micro SD Card option, superb 11.6-inch IPS touchscreen panel, 1 GB SDRAM, connectivity ports, wireless communication, dual cameras and massive battery life makes this tablet an excellent device to work with.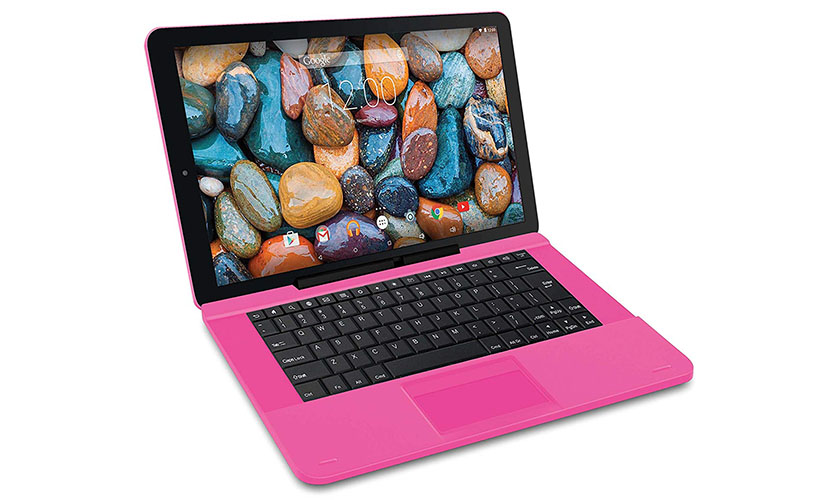 Apart from that, the pricing remains to be a huge factor while deciding this kind of devices and certainly in this department this tablet scores some good points by having a very reasonable price for RCA 11 Maven Pro 2-in-1 tablet.