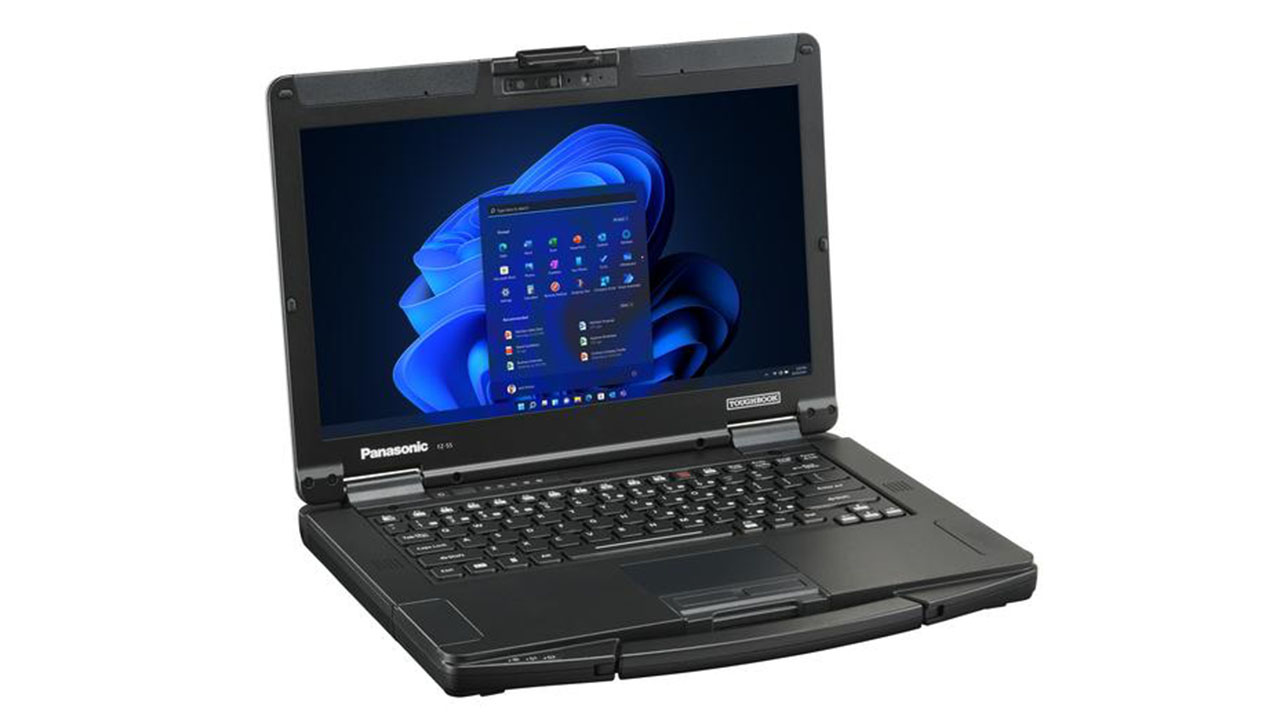 Laptops have truly changed the way people work in many industries. However, some industries require laptops to be tough and rugged. Well, Panasonic makes some good, rigged laptops. Recently, Panasonic Connect North America has rolled out the latest version of its semi-rugged laptop, the TOUGHBOOK 55 Mk3, aiming to revolutionize the tools available to mission-critical workers facing dynamic challenges. Now, let's take a look at what this laptop offers for people working in demanding industries.
Unleashing Power and Adaptability
The TOUGHBOOK 55 Mk3 isn't your average laptop; it's a robust solution tailored to the evolving needs of today's mobile workforce. Fueled by the 13th Gen Intel Core i5 and i7 Processor with Intel vPro Technology, offering up to 14 cores, this device is a speed demon. With such processing power, it can seamlessly handle tasks like complex blueprints or intricate vehicle diagnostics.
Complementing its processing power is a secondary NVMe OPAL SSD, providing high bandwidth and low latency. This feature is a game-changer for professionals dealing with data-intensive tasks on the field, from contractors managing blueprints to automotive technicians knee-deep in vehicle diagnostics. Overall, it has all the resources you would need from a power laptop while also being rugged.
Seamless Connectivity Beyond Limits
In a world where real-time data retrieval and transmission are vital, the TOUGHBOOK 55 Mk3 steps up with Wi-Fi 6E and Bluetooth 5.3. These features are particularly valuable for utility professionals managing infrastructure or responding to emergencies. With such advanced connectivity features, users can finish their tasks swiftly and seamlessly.
An Audiophile's Delight
Since it is made for people working tough jobs or work settings, it would not be wrong to assume that there would be a lot of noise. Well, for those working in noisy environments, the TOUGHBOOK 55 Mk3 introduces 92dB speakers with dual-array microphones. But it doesn't stop there, it also comes with artificial intelligence to reduce background noise pickup.
Panasonic says that this would be an ideal choice for police officers, as it can provide superior audio capabilities, enhancing speech recognition accuracy during critical interactions.
A Symphony of Features
The new interface for programmable keys takes the user experience up a notch. It's all about making shortcuts to applications and everyday actions more intuitive. The customizable color-selectable keyboard, offering four preset options and the ability to create custom colors, ensures a personalized touch to your workspace.
Expanding Possibilities: USB-C and USB-A xPAK
The TOUGHBOOK 55 Mk3 comes with an expanded array of user-upgradeable expansion areas (xPAKs). The new USB-C and USB-A xPAK, which will be available this February, brings the total number of five USB ports, which is more than good for most people. This addition means mobile workers can connect multiple accessories, like external keyboards, without the hassle of adapters.
Future-Ready Security: Enhanced Contactless Smartcard Reader xPAK
Since the laptop is targeted at policemen and many other workers who need good security and identification needs, this one comes with enhanced security features. The enhanced contactless smartcard reader xPAK adds support for more contactless cards, simplifying authentication procedures.
TOUGHBOOK as a Service (TaaS) Program
Securing and deploying new technology is no small feat. Well, Panasonic has now started the TOUGHBOOK as a Service (TaaS) program. It is a subscription model that offers a budget-friendly OPEX solution. This ensures organizations stay current with the latest technology without breaking the bank.
Deployment Services: A Helping Hand
Recognizing the challenges organizations face in setting up and maintaining solutions, Panasonic offers staff augmentation and last-mile deployment services. These services provide on-site deployment assistance, product engineering expertise, and customized solutions tailored to meet specific customer needs.
The TOUGHBOOK 55 Mk3 i7 is available for purchase now, with the i5 variant hitting the market in February 2024. If you want the detailed pricing of the laptop, you can go to the Panasonic website in your region.