Screen recording is always useful to showcase what's on your screen to others, to educate or show something on your screen. While both Windows and macOS have a dedicated screen recorder, it lacks certain features. This is where Movavi Screen Recorder comes into the picture.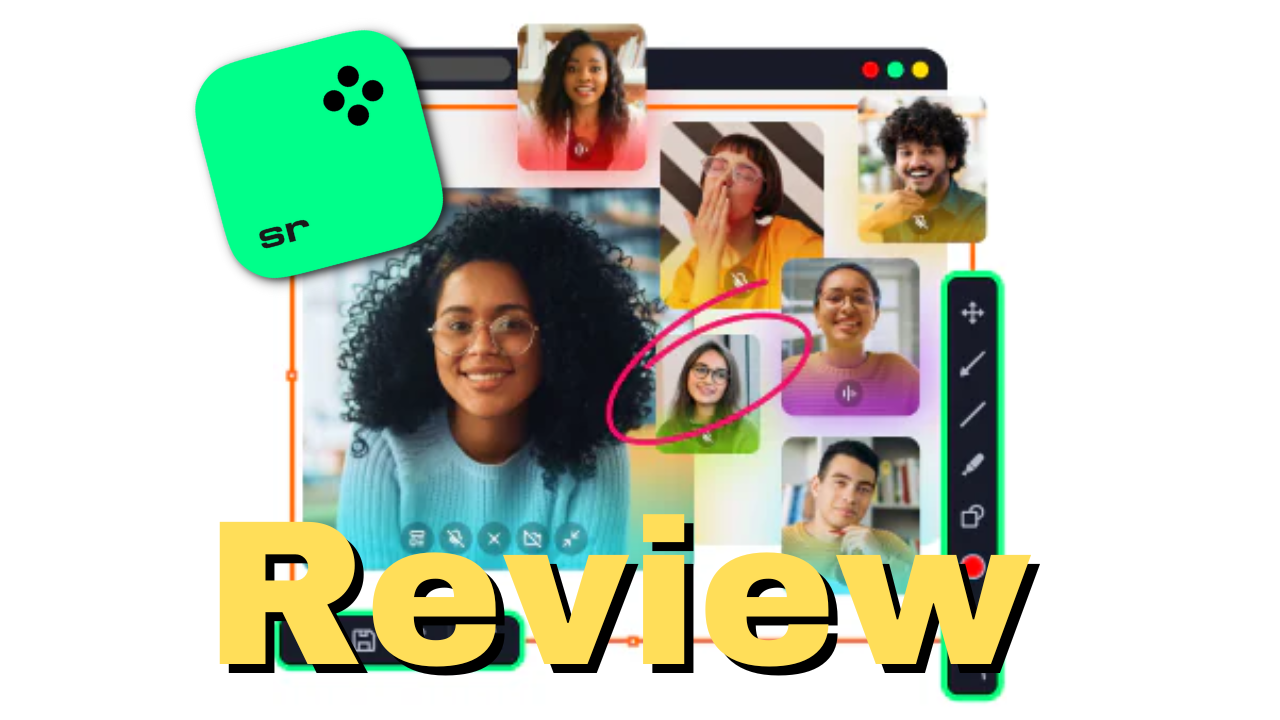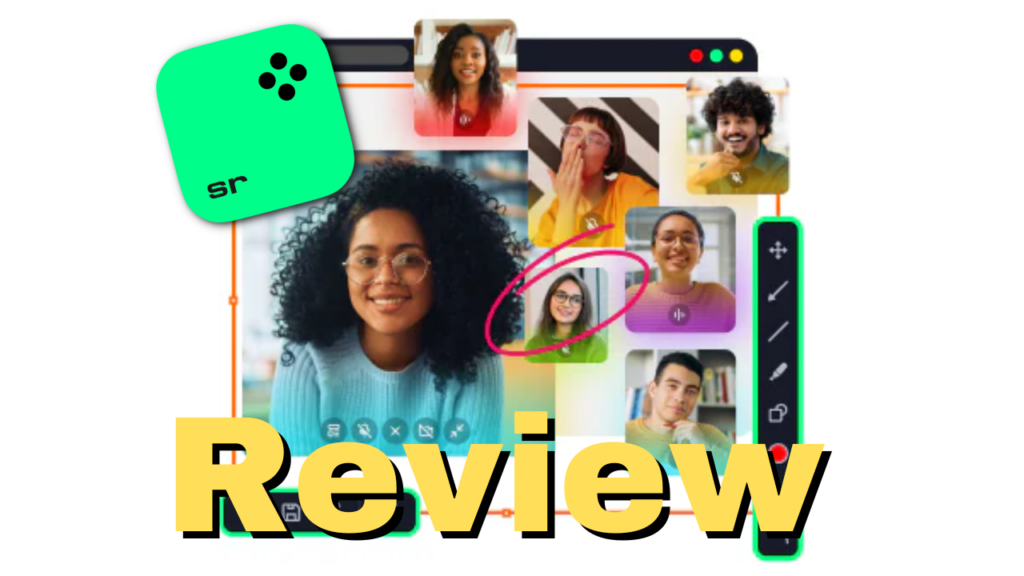 Whether you want to create video tutorials, record gameplay, or capture online streaming videos, Movavi Screen Recorder offers a wide range of features to meet your needs. In this review, we will explore its key features and the pros and cons of using this software.
Why should you use a screen recorder for Windows or Mac
There are numerous compelling reasons to utilize screen recording on Mac and Windows. A few of these advantages are outlined below:
Online Meeting: Staying with full attention through an entire meeting can be tiresome. However, with a reliable screen recording application, you can effortlessly record these sessions on any platform, including Skype, FaceTime, Zoom, or Google Meet. You can even share this recording later with colleagues or classmates who could not attend the meeting or fully grasp everything shared.
Video tutorial: Everyone needs help or to learn something. Users can educator or assist friends, family, or team members with a screen recorder app. These tutorials can be easily shared, allowing others to benefit from these tutorials.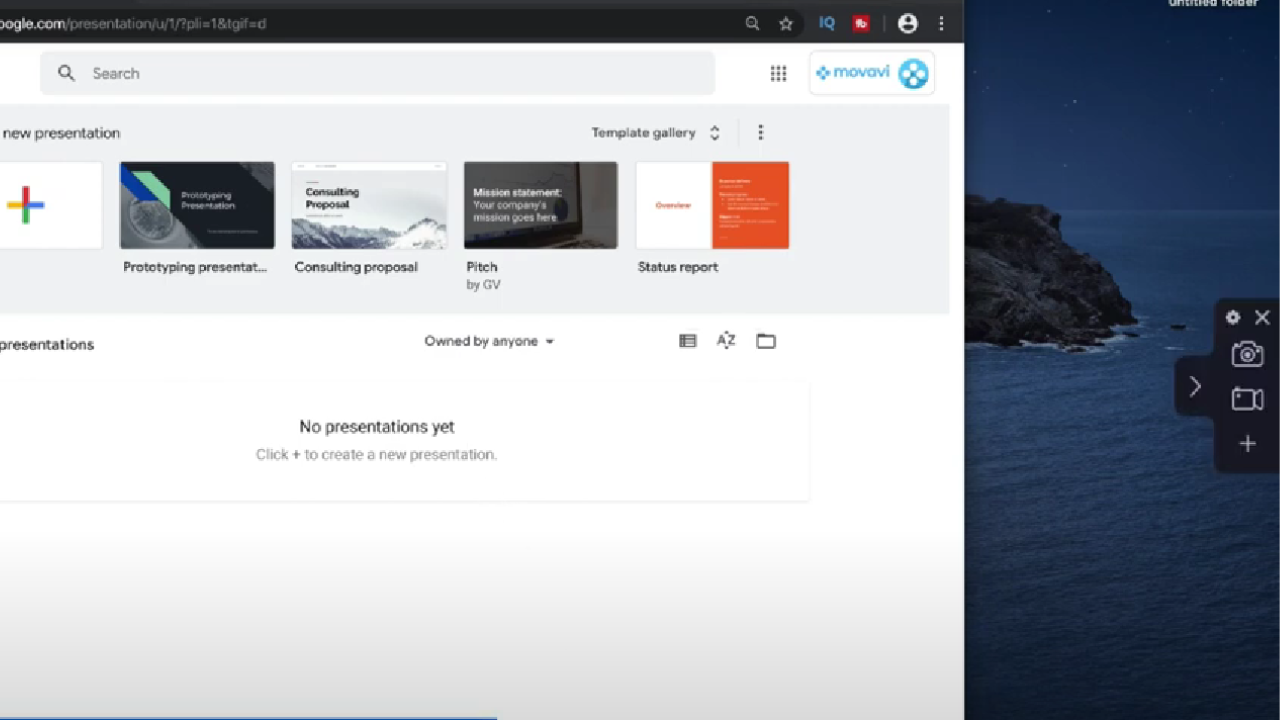 View desktop remotely: While it's better to use a remote desktop app to view the screen remotely, with a screen recorder app for Windows and Mac, you can effortlessly view the screen of your colleagues or friends on a Mac, even without needing remote desktop applications. The only difference is that you won't be able to control anything.
Record Live streams: Live streams can go long for hours, and many creators later keep these streams available for their premium subscribers, preventing regular subscribers from accessing them again. With a screen recorder app, this won't be the case. Not only will you be able to see it again, but it will also be available offline. If your screen recording app can schedule screen recording, you won't even be required to wait until the stream is finished to turn off the recording.
Features of Movavi Screen Recorder
There are numerous compelling reasons to use the Movavi screen recorder on your Mac or Windows. Let's take a look at all the features available with this software:
Create screencasts: Users can record screen and audio simultaneously or separately.
Noise reduction: built-in screen recorder in Mac and Windows will also record the noise around you, thus affecting the audio quality of the output. Thanks to the built-in Noise reduction feature, users are not required to use dedicated nose reduction software to improve the sound quality.
Schedule recording: The software comes with the option to schedule the screen recording. Users can set a time and date, and the software will start recording the screen without issues.
Show keystrokes and mouse: Ability to show keystrokes and mouse pointers on the display.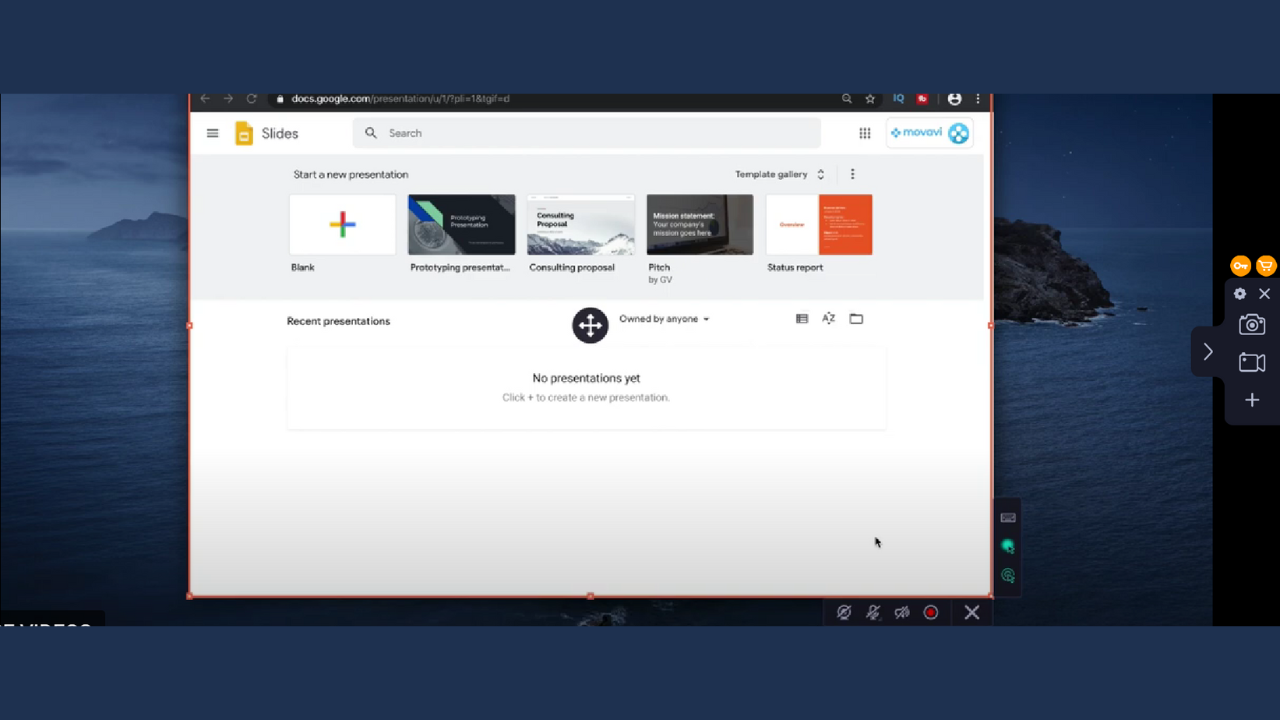 Draw on videos: This feature will be useful to showcase certain things on the video to help viewers understand easily and while at the same time engaging.
Capture using webcam: The default screen recorder doesn't provide users to capture using their webcam while screen recording. However, that's possible with the Movavi screen recorder.
Great customer service: No matter what product you buy, it's your right to get the best customer service. With Movavi screen recorder for Windows and Mac, that's possible.
Free updates: Movavi also offers free minor updates to their products. With this, you will get new features, making it a great investment.
Scrolling screenshots: This will be a feature that we all wish to have on our system. Thankfully, that's now possible with the built in scrolling screenshot option inside the Movavi screen recorder.
Supported Formats
While looking for a screen recorder, you should also look for what all formats it supports, as multi-format support will be useful for various cases. Here are all the formats supported by the Movavi screen recorder:
How to Screen Record With Audio on Windows and Mac Using Movavi Screen Recorder
Now that we know about the app let us look at how this app works and how you can utilize the features within the app.
Step 1: Download and install Movavi Screen Recorder on your system.
Step 2: Click the video icon.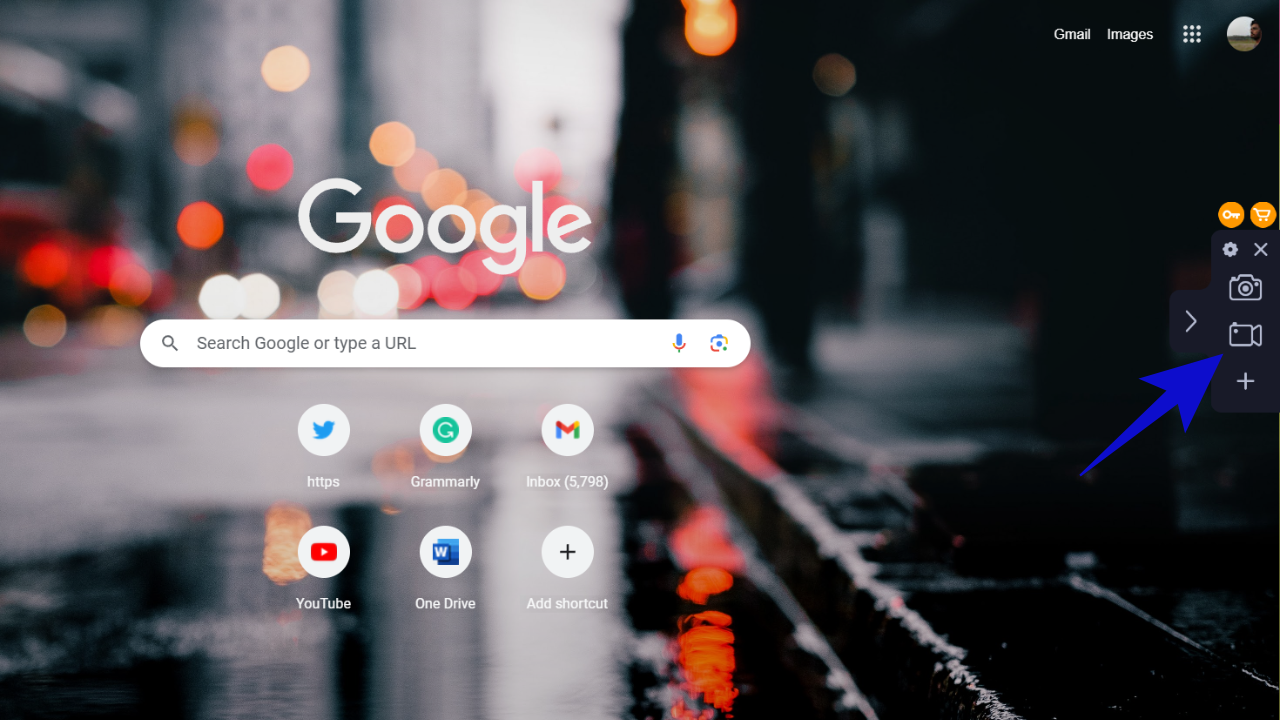 Step 3: Choose the area. If needed, you can further customize the area.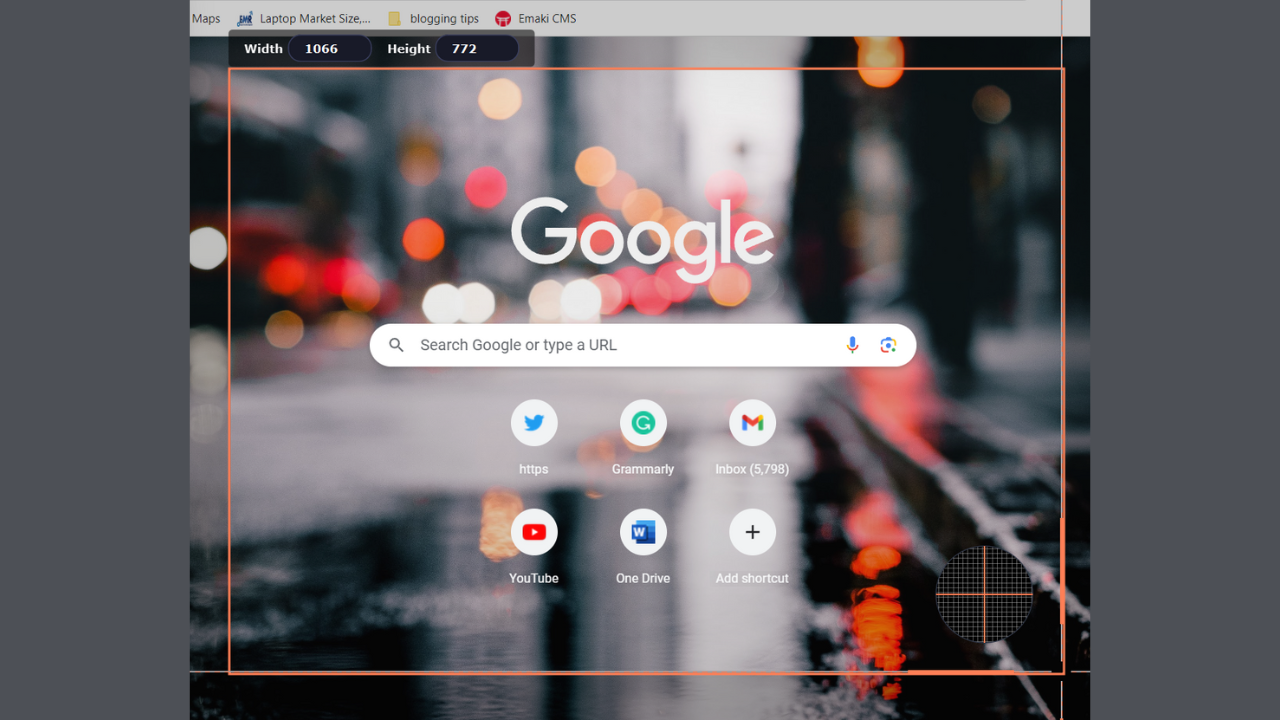 Step 4: Once you confirm the area, you can hit the record button to start recording.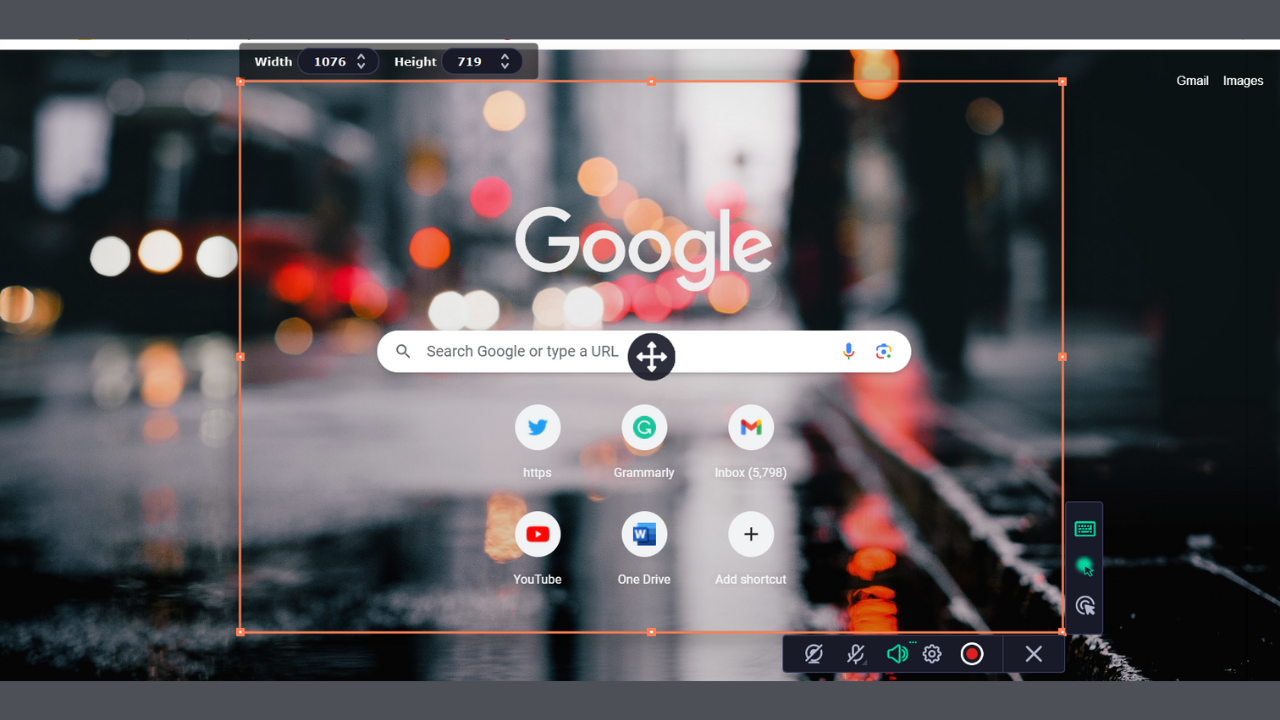 While recording, you can toggle between camera, mic or record the sound within the video or even do all of them. We have extensively used the Movavi screen recorder for the past couple of days and summarized our experience in the next part.
My Experience With Movavi Screen Recorder
The default screen recording option on Windows made me hesitate to use a third-party app. However, I was pleasantly surprised by Movavi and its impressive range of features.
The app offers various customization options, including choosing mic and speaker, pointing out mouse clicks, and recording keystrokes on the keyboard. Additionally, you can use hotkeys to make the process easy and use custom hardware acceleration based on the processor.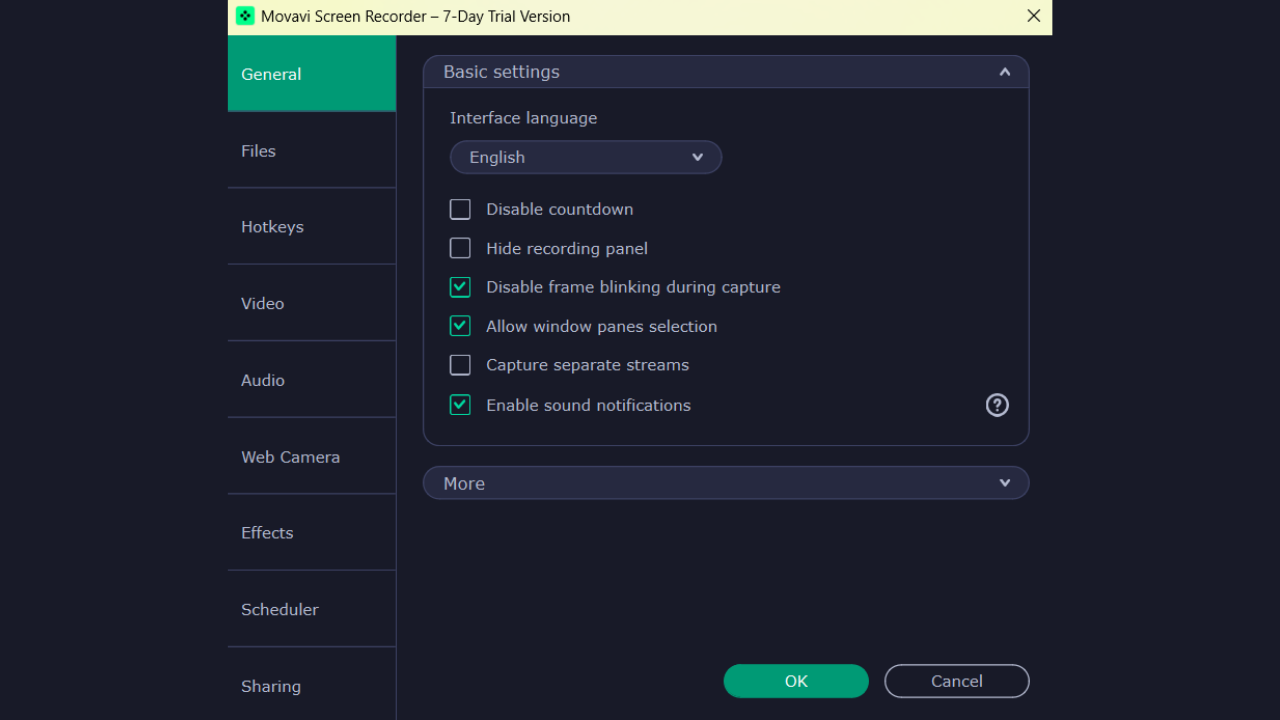 One particular feature that stood out to me was the ability to schedule screen recordings. This functionality enables recordings to start and end automatically at specified times. Furthermore, the app offers the option to customize the FPS and the audio quality.
These comprehensive features make the Movavi screen recorder an excellent solution for individuals interested in creating tutorials, attending classes or other purposes.
What We Wish as an Improvement
While the Movavi screen recorder has made sure to impress us, there are still some things we wish to see as an improvement, particularly in terms of its video editor functionality. Since this app is for creating screen recordings, adding a video editor with basic functions will help with some quick edits.
Apart from that, it would have been great if there was an option to adjust the video recording areas once you start the recording, as there might be instances where we would like to change the recording area in between the session rather than stopping the current session. This is more of a nitpicking than a con, and it would only increase the product's value.
Should You Consider Movavi Screen Recorder for Windows and Mac
Let me simplify this for you. The free seven-day trial plan allows you to record the screen of your Mac with all the features with a huge watermark on the video.
The premium plan, which starts at approximately $42.95 per year and $59.95 for a lifetime, offers various features to the screen. For those seeking more value, you can get both Movavi screen recorder and Video editor for just $59.95 per year.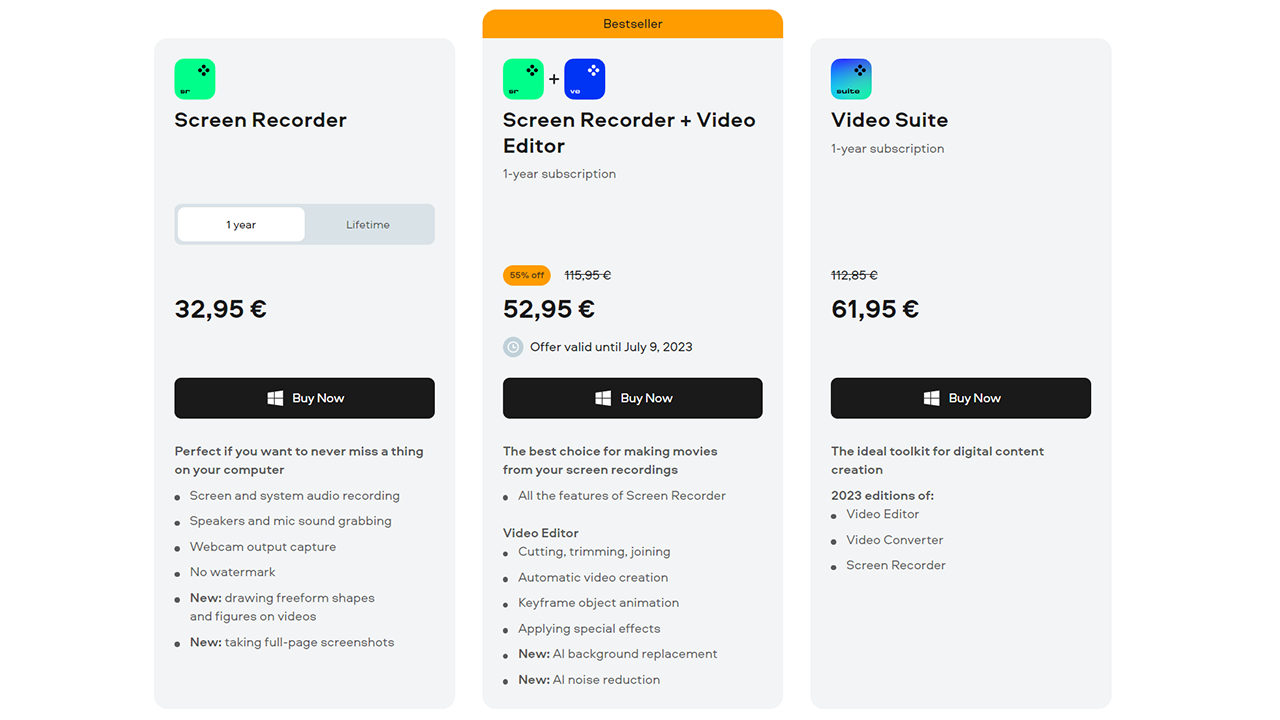 Movavi Screen Recorder is a reliable and feature-rich screen recording software for Windows and Mac users. Its intuitive interface, versatile recording options, and high-quality output make it suitable for various purposes, including tutorials, gaming, and content creation.
While you don't get any dedicated editing features, you can get the video editor with the recorder to settle that. Hence to summarize, Movavi Screen Recorder offers an excellent solution for capturing and producing professional-looking screen recordings.