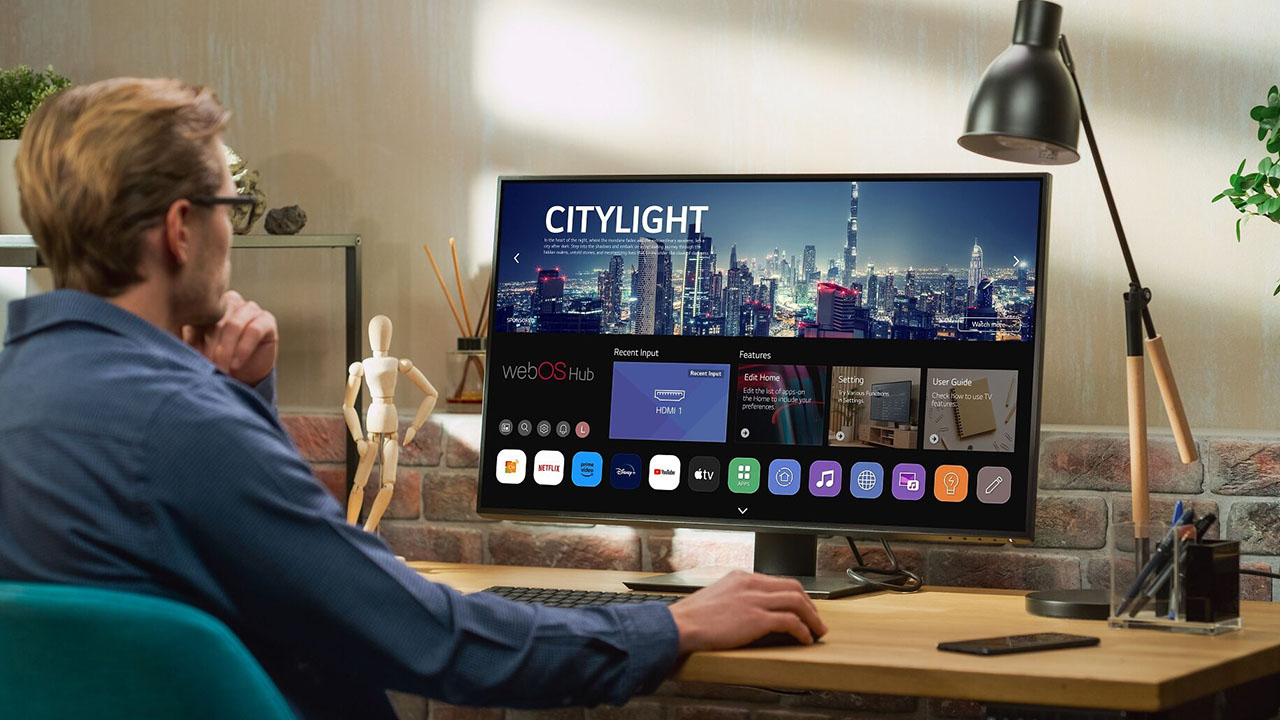 LG makes some of the best smart TVs in the game. They have superior-quality displays and a very intuitive UI. LG's webOS smart TV operating system plays a big role in that. Well, now the brand has announced its latest innovation, the webOS Hub 2.0S. What started as a game-changer for smart TVs in September is now extending its reach to smart monitors. So, let's take a look a what it is and how it is going to benefit the users.
The Need
Why did LG launch the new webOS Hub 2.0S? LG says that this is in response to the dynamic landscape of the smart TV market. Over time, there has been a surge in single-person households. So LG's webOS Hub 2.0S is making a strategic move beyond TVs, now embracing smart monitors.
If you take a look, then smart TVs traditionally cater to family settings. However, we now have many single-person households, and that has its own unique requirements. As per LG, that has fueled a substantial demand for smart monitors. So now, the webOS Hub 2.0S can be a convenient choice as it offers many features ideal for single-person living and diverse content.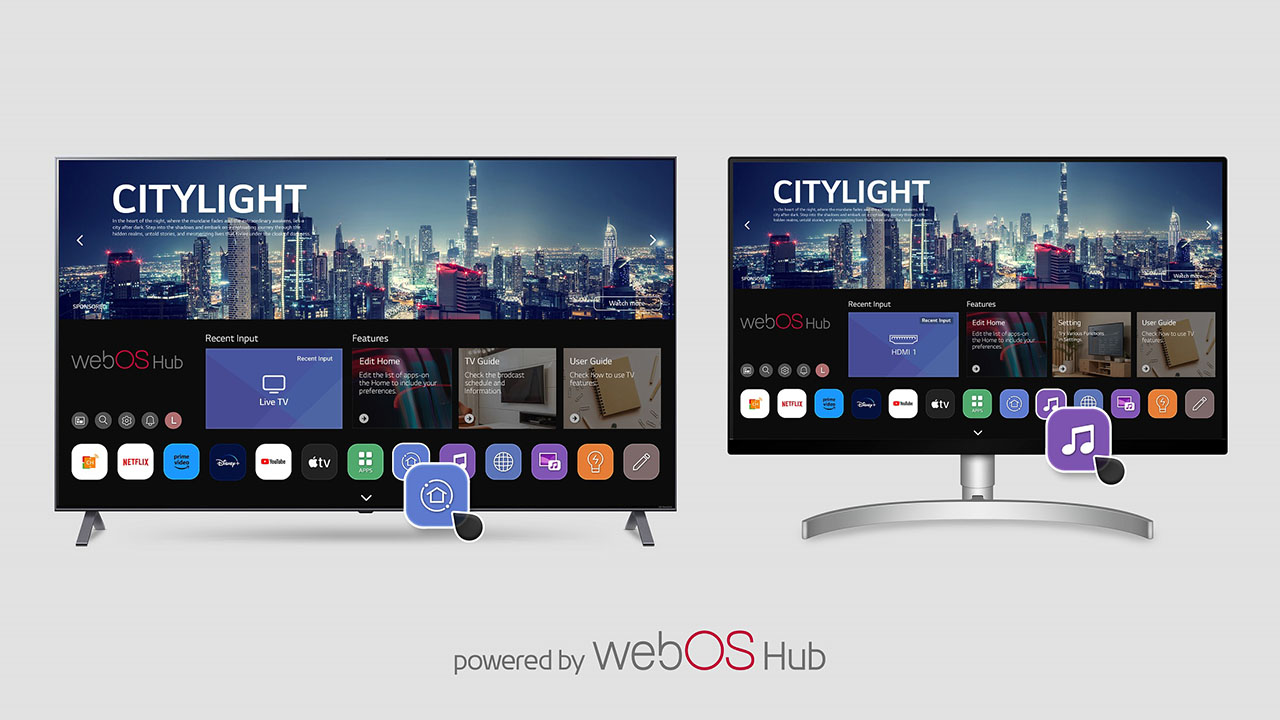 What sets the webOS Hub 2.0S apart is its enhanced hardware adaptability, transcending its initial confines in the smart TV domain. This expansion opens up new possibilities for third-party brands, empowering them to curate a customizable user experience that extends beyond the traditional TV landscape.
A Closer Look at the Features
First up, the user interface (UI) for the primary home screen has been updated and looks very good. Some new functions are also introduced by the new UI directly on the home screen. For instance, there is the new Card App Home Hub & Music. With only one click, you can access many features.
The dashboard for the smart home ecosystem comes next. The TV status and other connected Internet of Things devices are shown in good detail on this dashboard.
This adaptable platform offers a wide range of services to meet the needs of its users. Here are some of the key features:
Your Groove, Your Rules: Card App Music
Imagine having your DJ right at your fingertips. The Card App Music feature lets you dance to your beats effortlessly. Whether it's the latest Spotify hits or your classic jams tucked away on a USB, your tunes, your rules.
Work and Play, Seamless Symphony: Remote PC Functionality
The Remote PC Functionality is your backstage pass to transition effortlessly between your PC and laptop. It's not just about convenience; it's about creating a seamless symphony between your professional and personal worlds.
Fitness, Elevated: Enhanced Home Fitness
The Enhanced Home Fitness feature offers a convenient route to staying fit. With video calling and USB camera support – it's not just about breaking a sweat; it's about a holistic approach to staying on top of your game.
Stream Away: Streaming Services Access
For the binge-watchers and content enthusiasts, welcome to a world of endless streaming possibilities. Dive into the realms of Netflix and YouTube seamlessly. Your favorite shows, your way – because your entertainment should be as flexible as you are.
The webOS Hub 2.0S rolls out great features for Apple users as well. If you're rocking an iOS device, you can get seamless control over your smart home accessories with Apple Home and effortless streaming through AirPlay.
Market Dominance Through Integration
LG's success in the world of smart TVs and monitors is not an overnight success story. They have been making some really important changes across the board to become the best. Now, they are one of the best brands when it comes to smart TVs and smart monitors. This is all because LG has been putting in the time to refine its webOS. Over the past three years, they have also been integrating the webOS Hub with over 300 third-party products.
It's because of this integration that they are able to make some excellent smart monitors, too. With this new update, LG is making another strong move to become a top player in the world of smart TVs and monitors. So it will be interesting to see how it performs over the coming years.