Who wants to resist any good offer and when it comes on a device like Lenovo Tablet 10, it makes it more worth buying and eye-catching. A perfectly designed device offering you superb flexibility of using it as a standalone tablet or attach the optional keyboard and use it as a mini laptop available for you at just $449.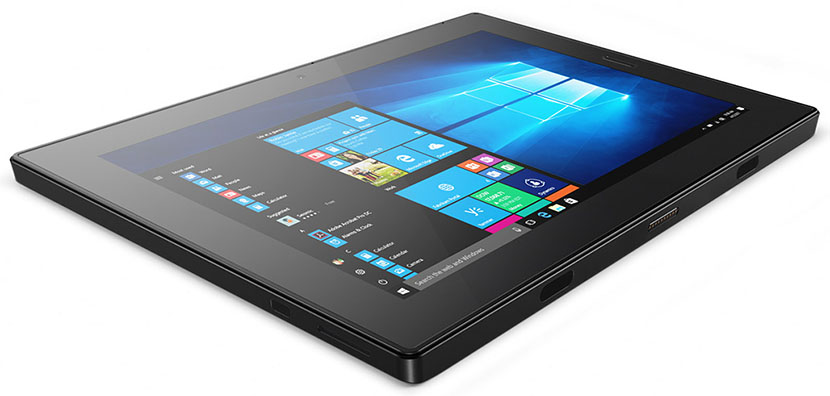 Both options are easy to use, fascinating to watch, and premium as far as styling is concerned.
Hardware Configurations
This device is powered by Intel Celeron N4100 processor paired up with the option of 4 GB or 8 GB RAM option. The 10.1-inch WUXGA IPS multi-touch screen with the resolution of 1920 x 1200 pixels backed up by integrated Intel Graphics chipset floats brilliant visuals on the screen. On the storage front, eMMC drive is provided to store your important data, files, videos, apps, and games. Two options of 64 GB and 128 GB is there to choose from.
Lenovo tablet 10 is Windows 10 Professional edition powered device and allow you to play with Microsoft compatible applications quite easily. Dual cameras give you the benefit of selfies, video calling, and clicking photos. The front camera is loaded with 2 MP resolution and can be used for making Skype calls to your family members, friends, and business colleagues or associates. The rear camera of 5 MP allows you to click photos and scanning documents with good clarity.
Interaction with other devices can be done through USB-C, USB 3.1 Type A, Micro SD card, and HDMI port. Wirelessly you can connect this device using 2 x 2 AC WiFi router and Bluetooth 4.2 options. This device measures 10.29 x 0.41 x 7.02-inches and weighs only 664 grams making it considerably easy to carry this device anywhere with you. Durability is rest assured by IP-certified cases including IP 54-routed rugged and IP 65-rated sealed versions. Discrete TPM protector, BitLocker, and fingerprint reader protects your data.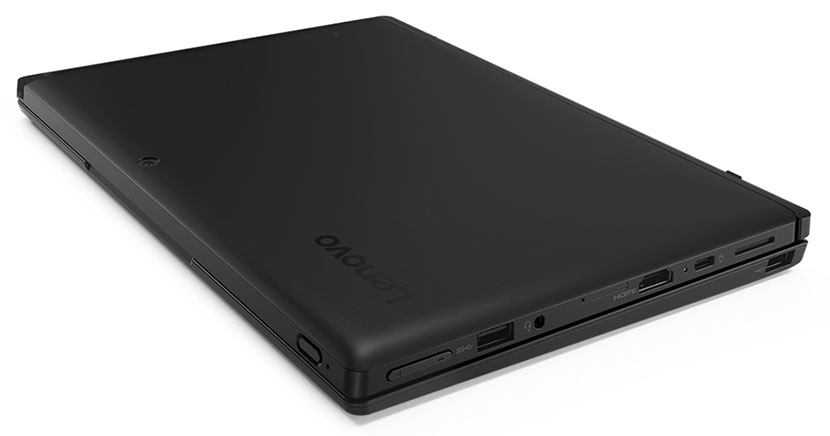 Innovative and futuristic features like Active Pen delivers precision smart accuracy. Add any information, use it for writing, or enjoy CAD drawing every mode is enjoyable and highly responsive. This device is incorporated with 39 WHr battery which claims to deliver a whole day battery life of approx. 9-10 hours without any issues. Good battery life ensures no wastage of productivity hours or entertainment time while on the road.
Convertible devices grab the attention for sure and if designed thoughtfully it becomes an excellent machine to own it. You can use this as a laptop by attaching an optional keyboard, remove it and enjoy the portability of a tablet, use the active pen and perform like a digital artist every mode is easy to use and handle. Intel Celeron processor, 10.1-inch IPS touchscreen, eMMC storage options, powerful RAMs, connectivity options, and adequate battery life are some other important features making this device an absolute perfect device in its league. Above all, an introductory price of $449 adds more value and flavor to this tablet.