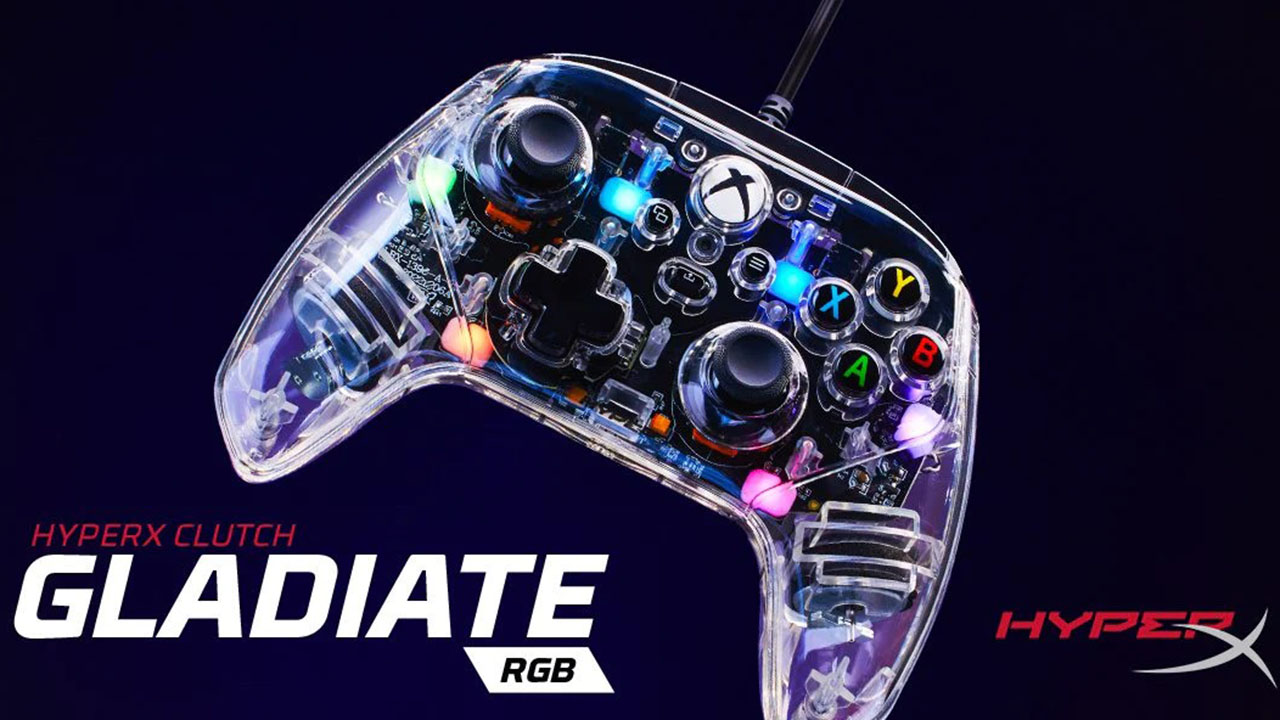 If we talk about digital gaming in general, there are many elements that make an immersive gaming experience for the users. For instance, there is the controller, which needs to be precise and have good haptic feedback to provide an excellent gaming experience. And if you want to take it further, it should also offer customization as well.
Luckily, HyperX is here to make it all come true to life. The dedicated gaming brand of HP has just announced a new controller for Xbox users: the HyperX Clutch Gladiate RGB Gaming Controller.
A Unique Transparent Design
HyperX has spent a lot of time designing the Clutch Gladiate RGB Gaming Controller to provide gamers with the best of precision and comfort.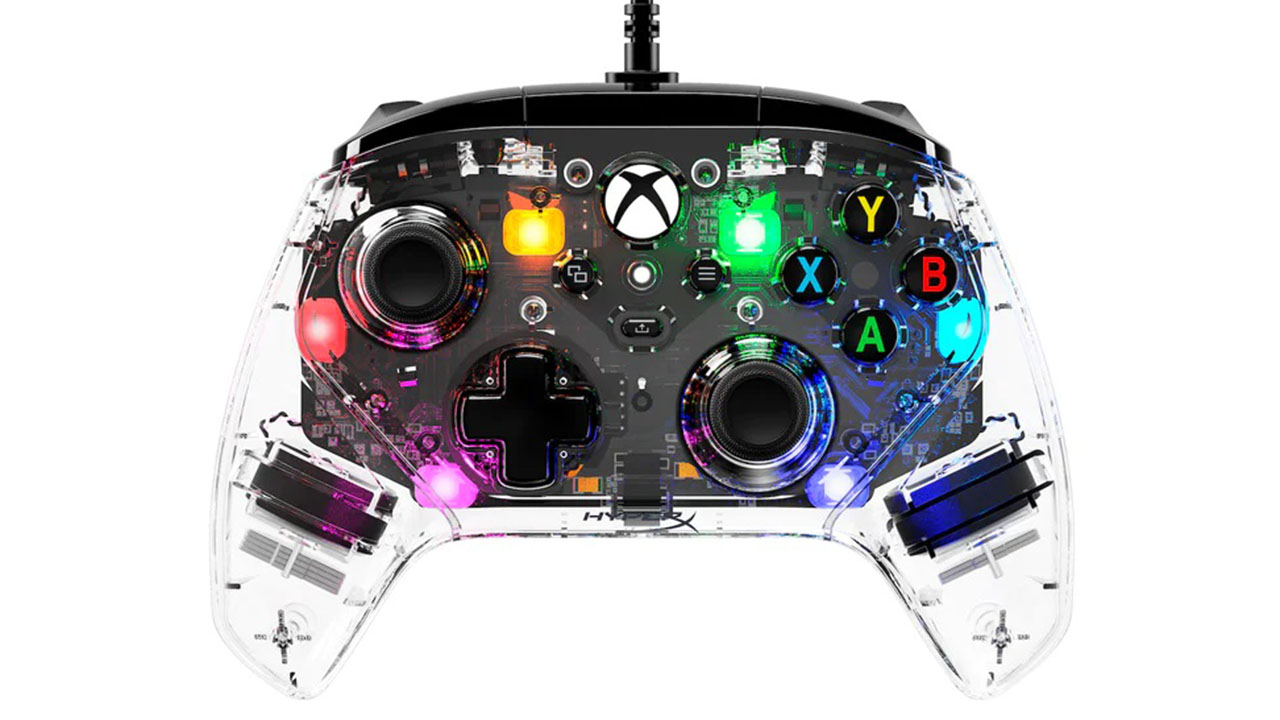 Let's talk about the design first. This controller has a unique transparent design adorned with six RGB panels. Over the past few years, we have seen many brands adopting transparent aesthetics for their gadgets, and a gaming controller is the best for it.
For starters, transparent gaming controllers look good. Then you add RGB lighting to it, and it becomes a perfect match for any wild gaming setup. If you are a big fan of the transparent aesthetics and want to add it to your gaming setup, this controller can be a great option.
To make the controller more customizable, HyperX has provided gamers the option to select from three lighting effects, five brightness levels, and seven color options. These all can be adjusted using the controls given on the controller itself.
Impulse Triggers and Haptic Feedback for Unparalleled Connection
The new HyperX Clutch Gladiate RGB Gaming Controller elevates the gaming experience with impulse triggers that offer variable tactile feedback. So, if you are in a shooting game, you will have different experiences of explosions, shots, and other actions. Then, if you are playing a racing game, you can feel the rev of the engine.
The new controller also comes with impulse rumble motors. These motors provide immersive haptic feedback, which will help you get an immersive gaming experience. With every trigger pull, gamers can feel the nuances of their actions, adding a layer of realism and immersion to their gameplay.
Ultimate Comfort and Control
HyperX also paid attention to the controller's comfort level. Dual trigger locks and redesigned tactile grips are included. You can play extended gaming sessions more comfortably with these grips.
Then, there are the trigger locks, which provide users with more control. The controller has a two-position trigger lock. You may quickly transition between a lengthy trigger push and a short trigger pull with this lock.
Cross-Platform Support
The compatibility aspect of the controller is excellent. The gaming controller is not exclusive to any one Xbox platform, even though it is licensed under the "Designed for Xbox" license. Users with PCs, Xbox Ones, and Xbox Series X|S can use the controller with ease because it works with all of them.
Therefore, the Clutch Gladiate RGB has you covered whether you're playing on your PC or the newest Xbox platform. It's a fantastic alternative for users as its compatibility lets them play games on their PC and Xbox console.
Connectivity Made Easy
For seamless connectivity with headphones, HyperX has added a 3.5mm stereo headset jack. So, if you have wired headsets, you can connect them effortlessly and get clear audio. Additionally, the premium USB-C to USB-A cable that comes in the box offers a direct connection to Xbox Series consoles, which is fast and reliable.
Pricing and Availability
If you are interested in buying the HyperX Clutch Gladiate RGB Gaming Controller for Xbox, you can go to the official HyperX US Shop.
If we talk about the pricing of the headset, it will be available for USD 44.99, which is really affordable. At this price, it is one of the best wired controllers for Xbox. So, if you are looking for a new controller for your Xbox, make sure to check this one out.