You need to have a monitor for all your actions in your system to see the results. However, if you always want to multitask but cannot do it with the single screen of your laptop, you can connect dual monitors with your laptop from only one HDMI.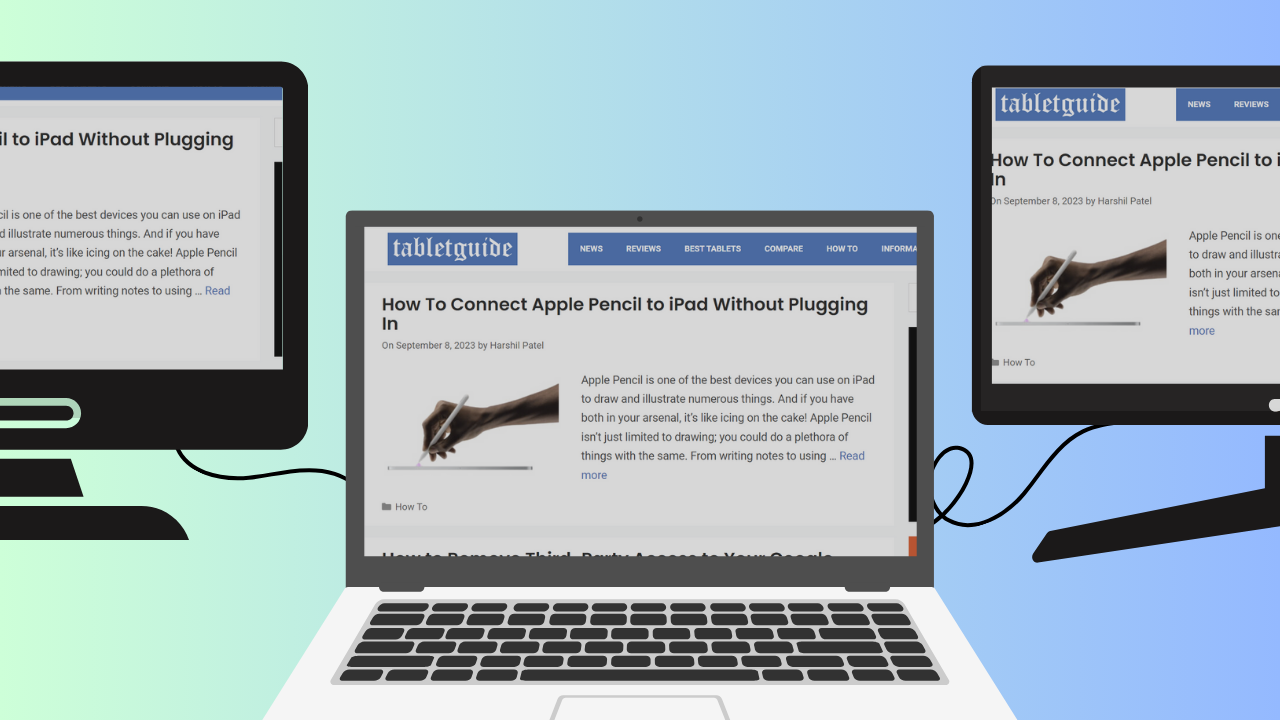 Multiple monitors can help any user focus on different aspects of the tasks. However, with most laptops reducing the HDMI ports or completely omitting them, it might feel difficult to connect laptop to dual monitors. Let us take a look at how it is done.
Things To Consider Before Connecting Two Monitors
There are some factors to consider before you connect two monitors to one laptop. Here are they:
Performance requirements: Ensure the laptop you choose can handle the external display. Hence, when you consider factors such as display, screen size, design, longevity, etc., Before purchasing a monitor for your laptop, ensure that your laptop is capable enough to handle them.
Graphics card: Apart from that, when you connect dual monitors to a laptop with a docking station, ensure that the graphics card supports more than one display.
Cable quality: Always ensure to use an HDMI cable with high quality to use them to connect dual monitors to laptop. Most HDMI cables can support a 120 Hz refresh rate to ensure real-time changes are instantly projected on the monitor. Always purchase branded, high-quality HDMI cables that come with an extended warranty.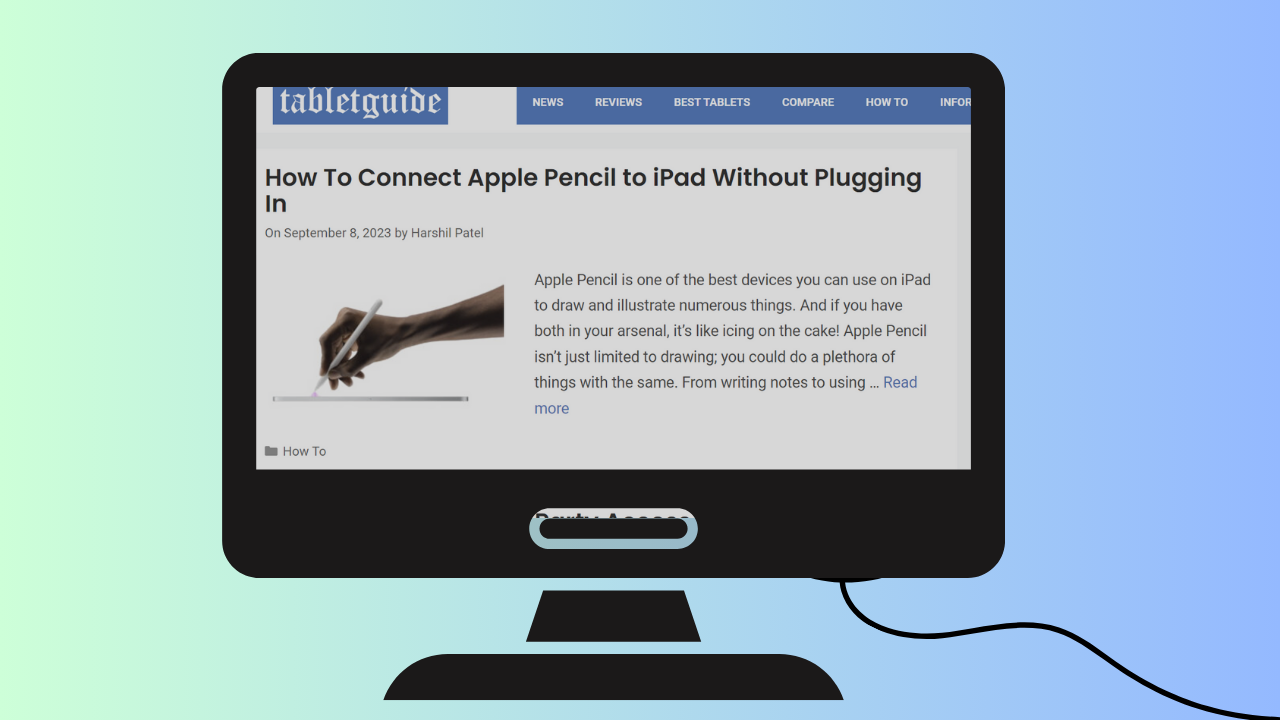 Monitor properties: Speed, resolution, and refresh rate should be the same in both your purchasing monitors. Other configurations, like contrast brightness, can vary according to your requirements. Most importantly, since the processing system of your laptop will power them, they must be monitors that your computer can handle without fatigue.
Power: The Monitors will consume quite a lot of power. Now that you have to power one laptop and two additional monitors, it will require a lot of energy to run. Your computer and the electricity ports nearby should be capable of providing your monitors with enough power. Otherwise, their performance will suffer no matter how great these monitors are.
Number of monitors supported: Even if you connect dual monitors with the old or new laptop, you might be unable to use both displays as your laptop might only have support for one external display. Hence, check if your laptop can support multiple displays.
How to Connect Two Monitors With Laptop With One HDMI Port – 3 Best Methods
So, how to connect dual monitors to a laptop? There are different ways to do it, and we have mentioned both with the easiest steps below.
1. How to Connect Dual Monitors to Laptop With a Docking Station
A docking station is the easiest solution among the lot. You can connect all the devices to it. While these devices are expensive, they are highly customizable and effortless.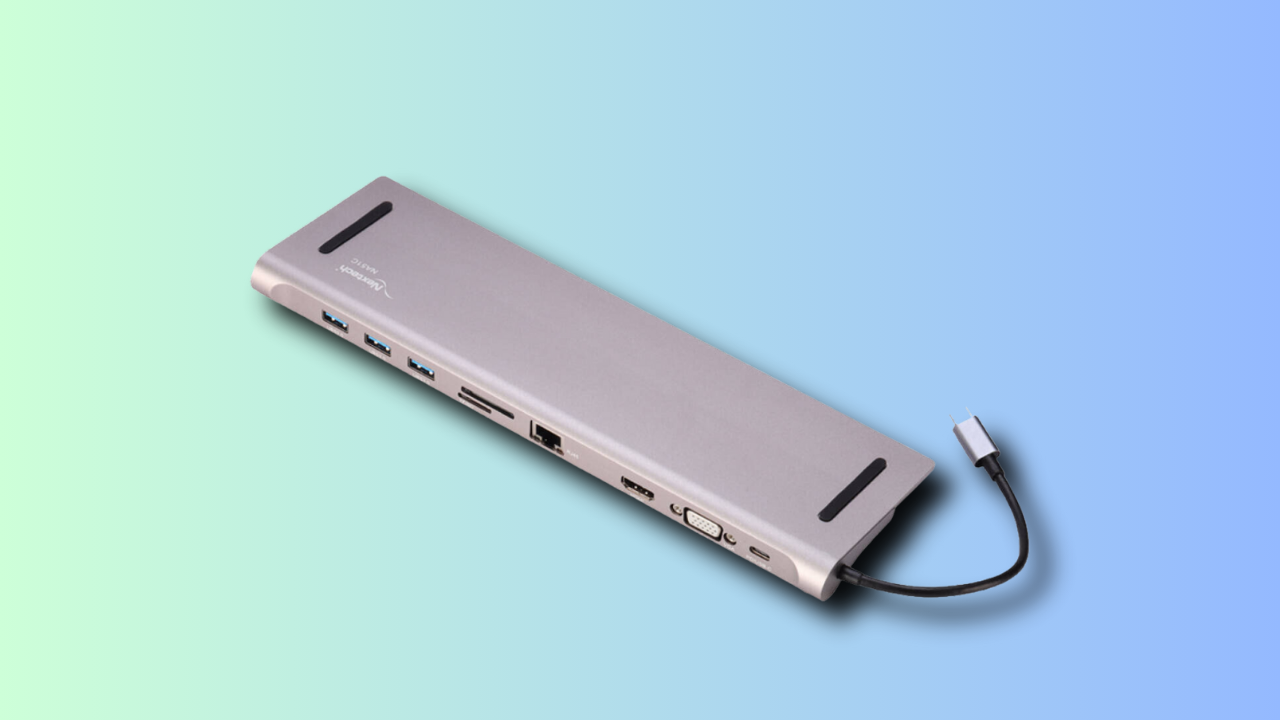 A docking station is a powerful device that helps run two monitors while also adapting to the general abilities of your laptop or PC. Another benefit of a docking station is that it supports all standard types of ports like HDMI, Type-C, DVI, and VGA. You can easily connect accessory devices like a mouse and speakers using the station. Follow these steps:
Step 1: Plug the docking station power cable into the wall socket, and then plug the docking station into your laptop.
Step 2: Connect your monitor to the docking station using the appropriate video cables.
Note: Ensure that the monitors are turned on to a power source.
Step 3: Once connected, you can restart your laptop and see if the external monitors are detected.
2. Using an HDMI Splitter
The HDMI splitter is a device that will help you connect dual monitors to your laptop's single HDMI port. You can connect your monitors to your laptop on this tool using the following steps: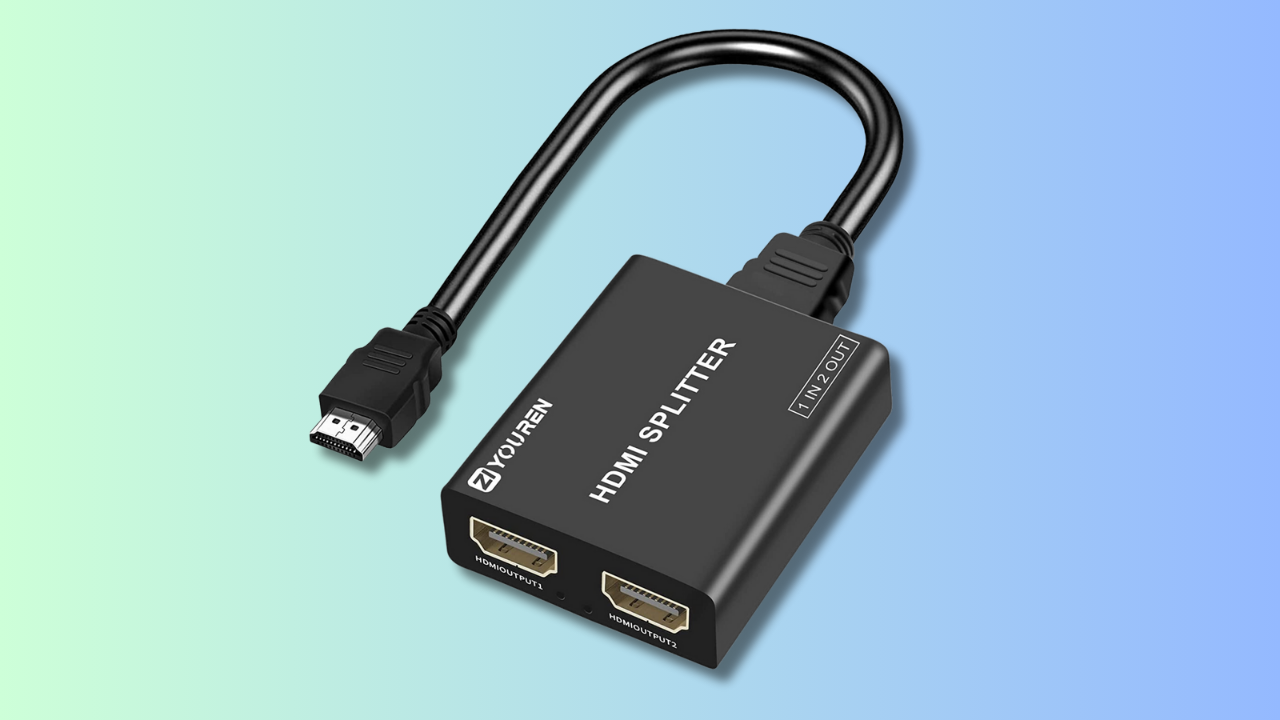 Step 1: Plug the HDMI splitter into this port.
Step 2: Now, plug the two HDMI cables into the splitter.
Step 3: Connect one end of each cable to a monitor.
Note: Use the correct cable/adapter for each monitor (DisplayPort/HDMI) while connecting.
Once connected, turn on your monitors and computer; you should see your desktop extended across both screens! If not, restart quickly, and you might finally see the option.
3. HDMI Adapter
The HDMI adaptor is another multipurpose device connecting your laptop to the two monitors. Many users who need advanced performance prefer the adapter over the splitter.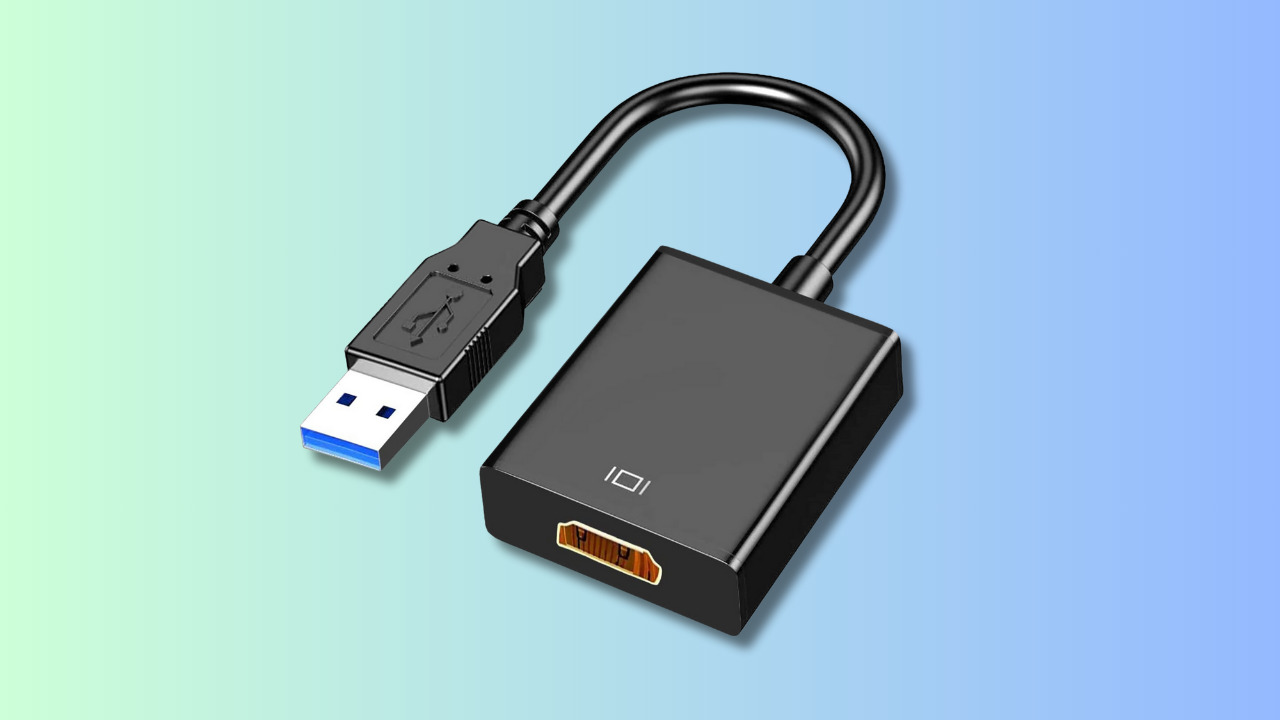 Step 1: Connect the HDMI output port of the laptop directly to the monitor.
Note: Your adaptor should be suited to the kind of HDMI, VGA, or cable these devices require.
Step 2: Now, connect the cable meant for your laptop to the primary device's output port and the adapter's input port.
Step 3: Oppositely, connect the cable meant for your monitors to the input port of these two screens and the output port of the adapter.
HDMI Splitter vs. HDMI Adapter
The primary difference between an HDMI and an adapter lies in how much they can do. Each is a beneficial device, depending on what they are used for.
The HDMI splitter is mainly used for screen mirroring. This device cannot enable users to multitask, as it cannot open multiple applications on different screens. On the other hand, the HDMI adapter can display different information on all the connected screens.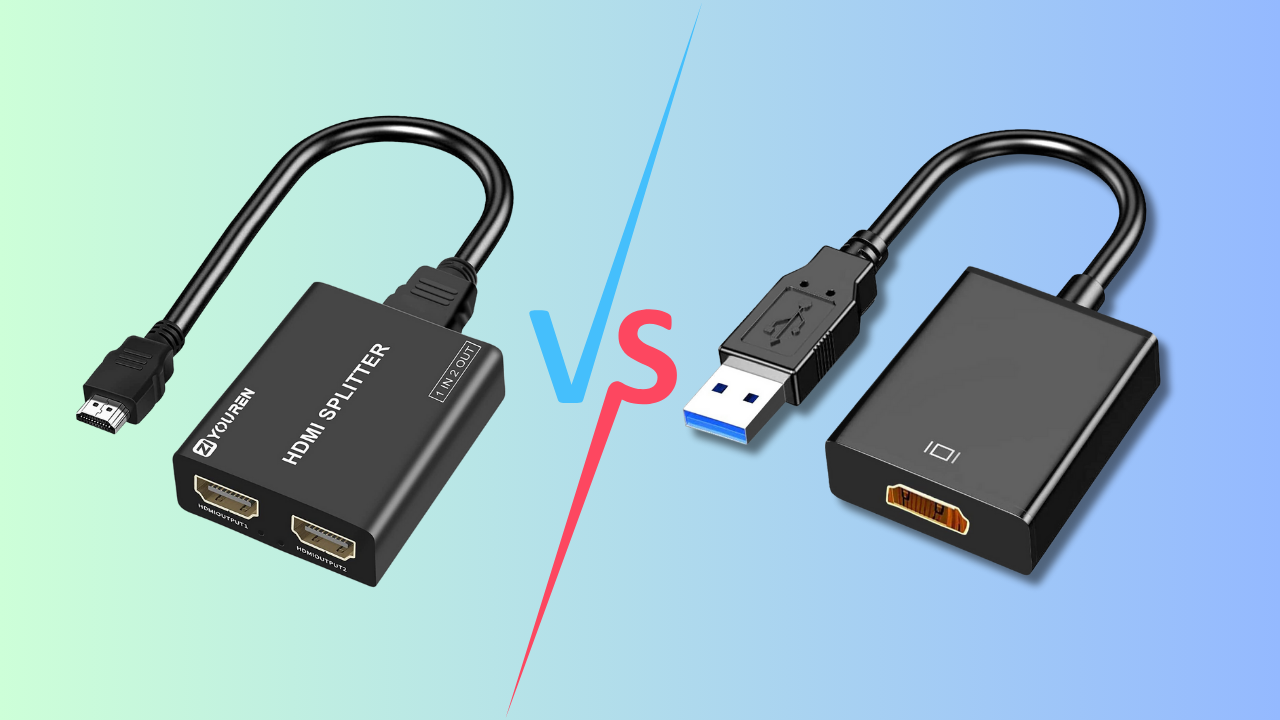 An HDMI adapter is more expensive in comparison to a splitter. It makes sense only to get an adapter if it fits your advanced requirements. Both devices are straightforward to set up, but the HDMI adapter is comparatively more complex as it involves managing multiple software simultaneously.
How to Configure Dual Monitors With Laptop
Now that you have learned how to connect dual monitors to a laptop with a docking station to view or share the information between these screens, you need to configure your Windows laptop. This is how it is done.
On Windows
Step 1: Open the Settings and choose Display.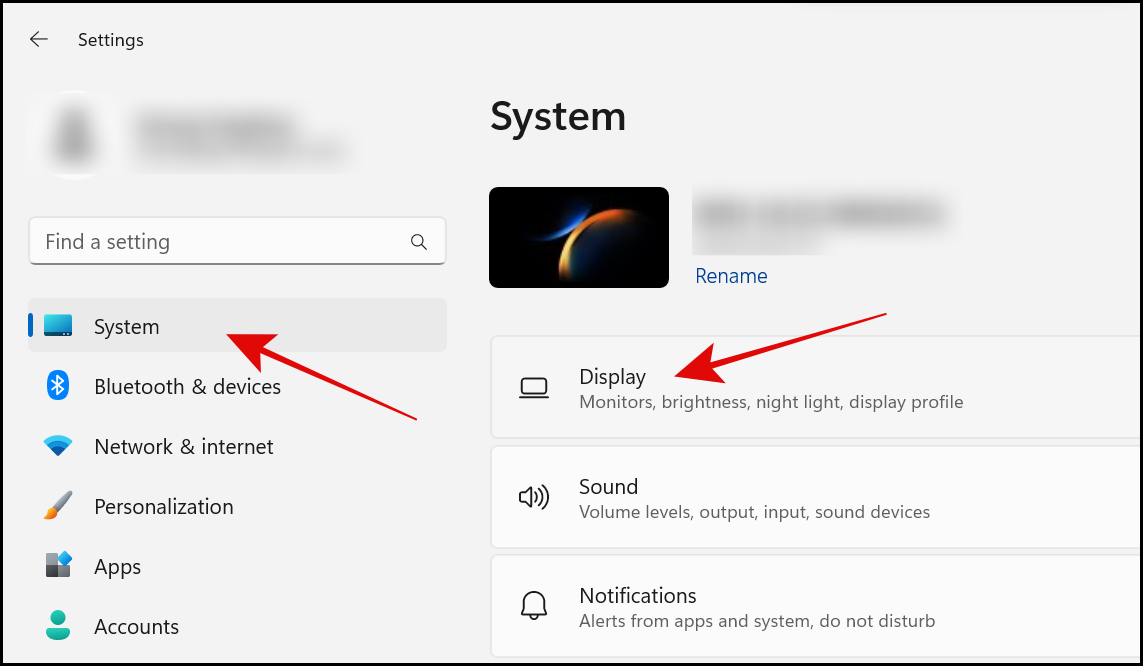 Step 2: Expand the Multiple Display option and then Click Detect.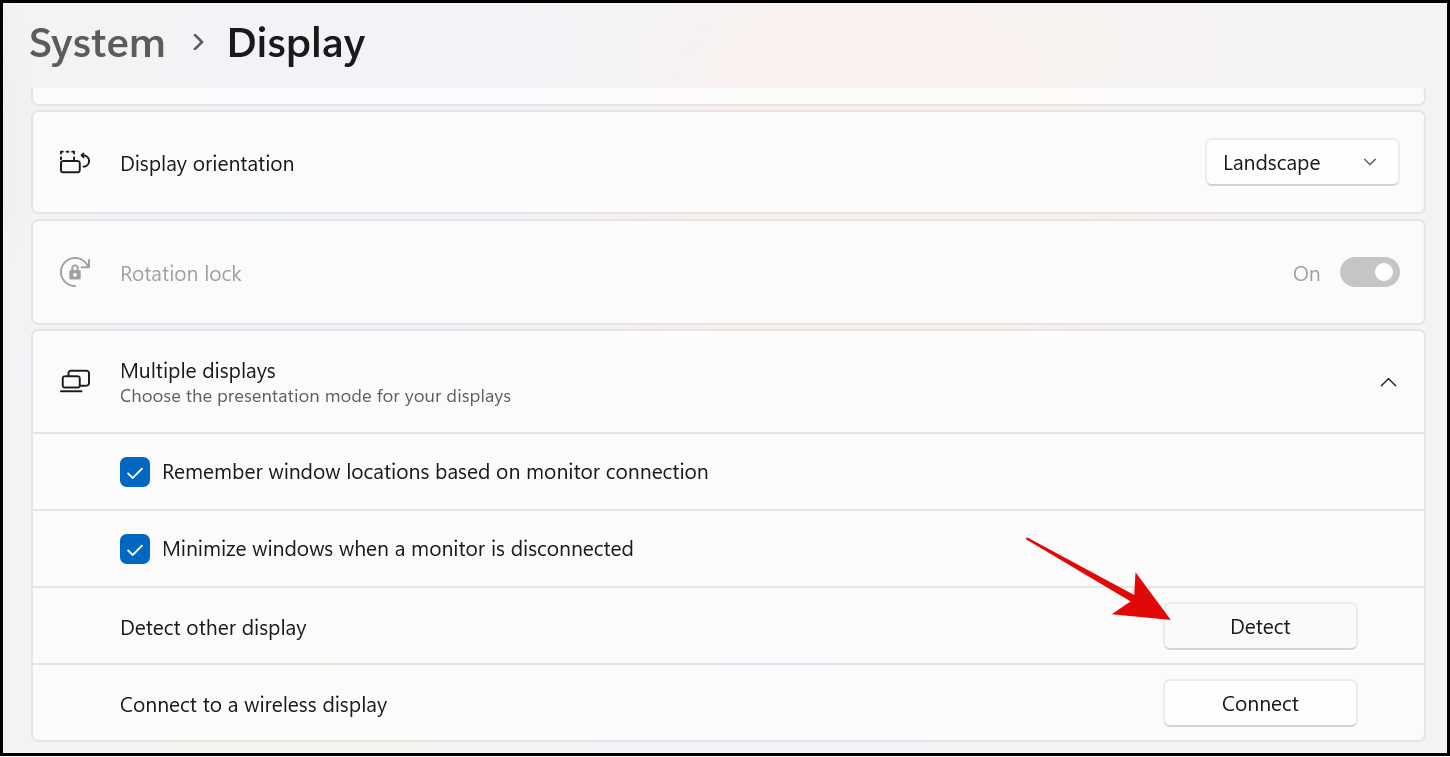 Step 3: If you want one as your primary display, select 'Make This My Main Display.'
Tip: Furthermore, you can customize the display resolution for both monitors.
Step 4: Once you are happy with the settings, click 'Keep Changes' and close the Window.
If you want to switch the external display settings, Use the Win + P key combo and choose the necessary options.
Configure Two Monitors On Mac
It's all simple steps to set up once you connect dual monitors to your MacBook with the right cable and adapters. Once you connect external displays to your Mac, it will detect the device automatically. If not, restart your Mac and see. After that:
Step 1: Click the Apple icon at the top left corner and choose System Settings.
Step 2: Choose Displays and then select the monitor you want to set as:
Main display: Set the display as the main external display.
Extended display: Extend your screen content from your MacBook to the external monitor.
FAQs to Connect Two Monitors to a Laptop
1. Can you connect two external monitors to a Mac?
The number of external displays you can connect to your Mac varies depending on the model and the cable you use. You can connect only one external display if you have a Mac with the M1 Chip. However, if you have a Mac mini with M1, you can connect up to two monitors.
Enjoy the benefits of multiple screens
So, there are several ways to solve the problem of 'How to connect two monitors with a laptop with one HDMI port.' Here, we also discovered that configuring our multiple monitors and syncing their performance capacities is far more critical.