Android is gaining popularity day by day due to its flexibility, apps, and smoothness. Almost every day the new Android device is launched to cater to different requirements. Android tablets are one of them and provide users the benefits of a laptop in a highly portable or compact size. Dragon Touch X10 10.6-inch tablet offers the same advantages. Slim, sleek, and attractive design entices you on a very first look, the IPS screen delivers enchanting images, and power-packed processor delivers exceptional performance for the users.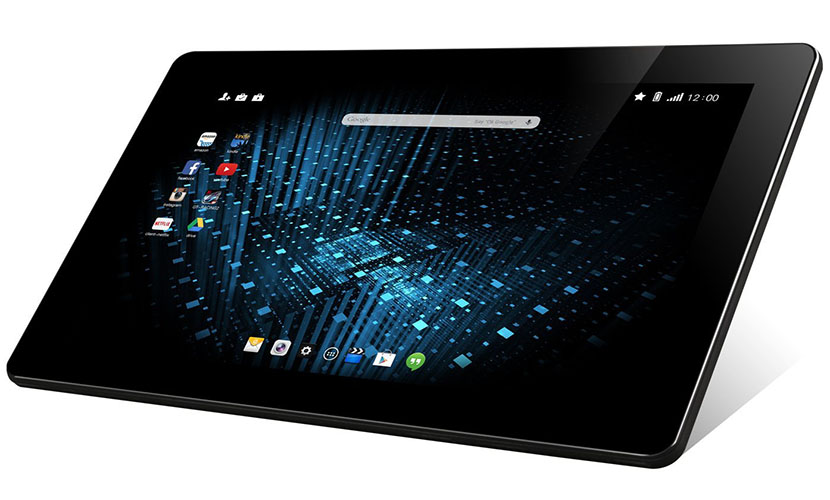 Best ranged processor powered by 8 Cores can run up to 2.0 GHz paired up with 1 GB RAM derive splendid speed, power, and performance. Vivid 10.6-inch IPS touch screen panel with the benefit of 178-degree wide viewing angles brings bright, colorful, and balanced image quality on the screen. Google Android 5.1 Lollipop edition provides you the platform to launch your office apps, games, and a wide variety of utilities quite easily and smoothly. HDMI, USB port, and wireless connectivity options allow you to connect multiple devices to the tablet. The combo of front and rear cameras enable you to record your memorable moments of joy and happiness. A massive battery of 7200 mAh ensures that the device remains active for longer hours on the road. An internal memory of 16 GB and expandable Micro SD card stores important data, apps, videos, and games to this device. In short, complete machine with adequate power and style.
Appealing Characters
Dragon Touch has launched various tablets in both Windows and Android versions. Android editions become an instant hit due to its stylish profile and the huge popularity of Android. X10 10.6-inch tablet is also one of the devices from the same triumph range of Dragon Touch android tablets.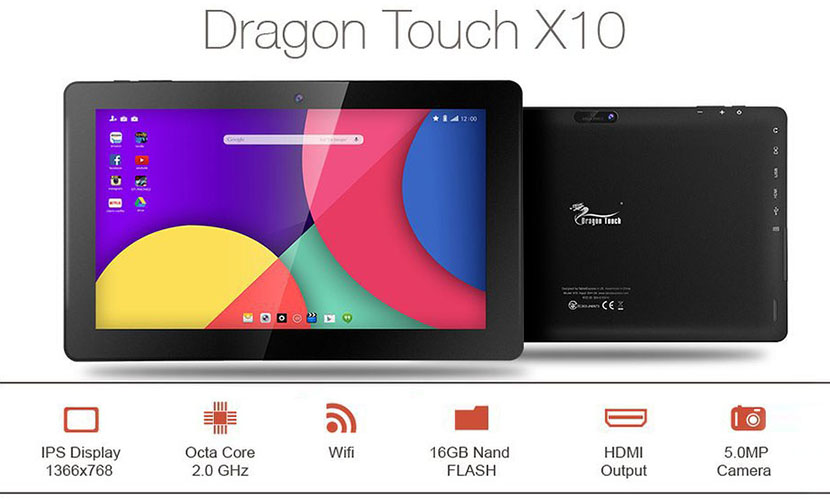 Stylish appearance is a prime advantage of X10 as we don't often see premium styling on budget range devices. The dimensions of 11 x 6.8 x 0.4-inches make this device super slim and sleek device with the highlights of rounded edges. In addition to this, this tablet carries only 1.98 pounds of weight. Thin and light-weight profile not only just allow you to grip or hold this device easily, but it styles the storage and portability quite comfortable as well.
The face of the tablet is covered with giant 10.6-inch IPS touchscreen panel. Narrow bezels alongside the border increase the visual appeal to the users. On the back, you will notice smooth back cover with a web camera and flash on the top. Dragon Touch trademark logo placed in the center as usual for most of the Dragon Touch tablets. The Power button and volume rockers are attached to the top bar whereas audio jack, USB, HDMI, and other ports can be found on the left hand side bar of this tablet. Attractive and impressive design to catch your eye and imagination instantly.
Display
On the display front, the 10.3-inch IPS touchscreen floats every visual or graphics to the users. This touchscreen panel comes with the 1366 x 768 pixel resolution another good benchmark for crisp text, vibrant images, and colorful picture quality. The 10-point multi-touch technology assures a smooth and responsive panel. The 178-degree wide viewing angles allow fascinating image quality even on wide or angled screen.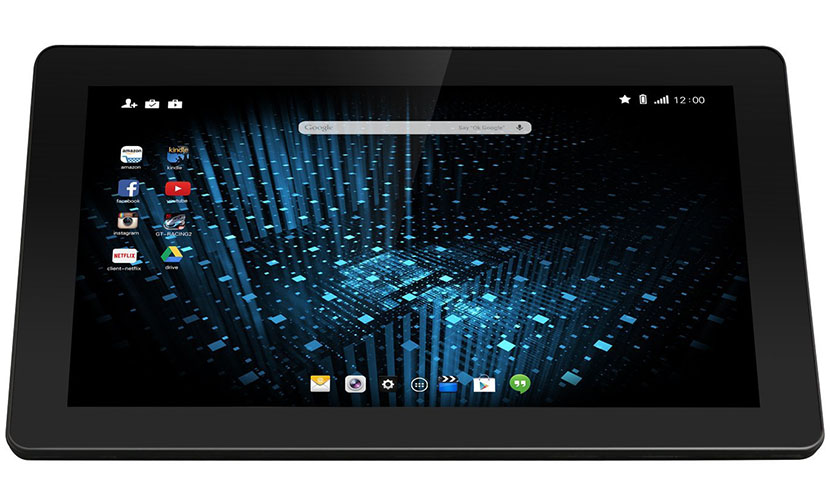 Power house in all departments
Dragon Touch X10 is power packed in every department. To start with, there is a power of 8-Core processor Cortex A7 Octa-Core 2.0 GHz processor combined with 1 GB DDR3 SDRAM delivers high octane and speedy performance. Enjoy multitasking, studying, reading, watching videos, and playing normal gaming as fluent as ever.
For storing a lot of videos, apps, games, and number of files, 16 GB of NAND Flash internal memory is provided from which approx. 14 GB of free space is available. Micro SD card option adds up few more GBs to the system.
Camera and OS
The two cameras in the front and at rear help you accomplish various camera related tasks. The front camera of 2.0 MP allows you to make a video or Skype calls with your friends, family members, and business professionals. The rear camera of 5 MP is very useful in clicking photos, scanning documents, and high-resolution video recording of your memorable moments.
Android 5.1 Lollipop edition provides a platform to run your favorite apps and games. Pre-installed Google Play Store brings the host of features, functions, utilities, apps, and games for you.
Connectivity and Long-Life Battery
To connect multiple devices, you will get a Micro USB port, USB port, and HDMI slot for making various wired connections to the device. As a wireless option, this tablet is enriched with 802.11 b/g/n WiFi router and Bluetooth option. Using Bluetooth, you can also connect several Bluetooth compatible devices like keyboard, speakers, and mouse to this tablet.
This tablet is incorporated with 7200 mAh battery which is massive in terms of capacity. This battery claims to keep alive your system up to 8-9 hours with standard display setting and usage. The battery life may increase or decrease a bit depending upon usage, but still, it is good enough to perform your tasks and enjoy tablet experience for the whole day along on the move without any issues or fuss.
Bottom Line
Dragon Touch X10 10.6-inch Android tablet features tons of advantages which include slim, sleek, and lightweight design, the power of Octa-Core processor, 16 GB of internal storage and expandable Micro SD Card, wired and wireless connectivity options, adequate front and rear web cameras, and a massive battery. Above all, it comes at very decent pricing as well. So, enjoy social networking, web surfing, productivity tasks, Netflix videos, and gaming in a very stylish and affordable way.