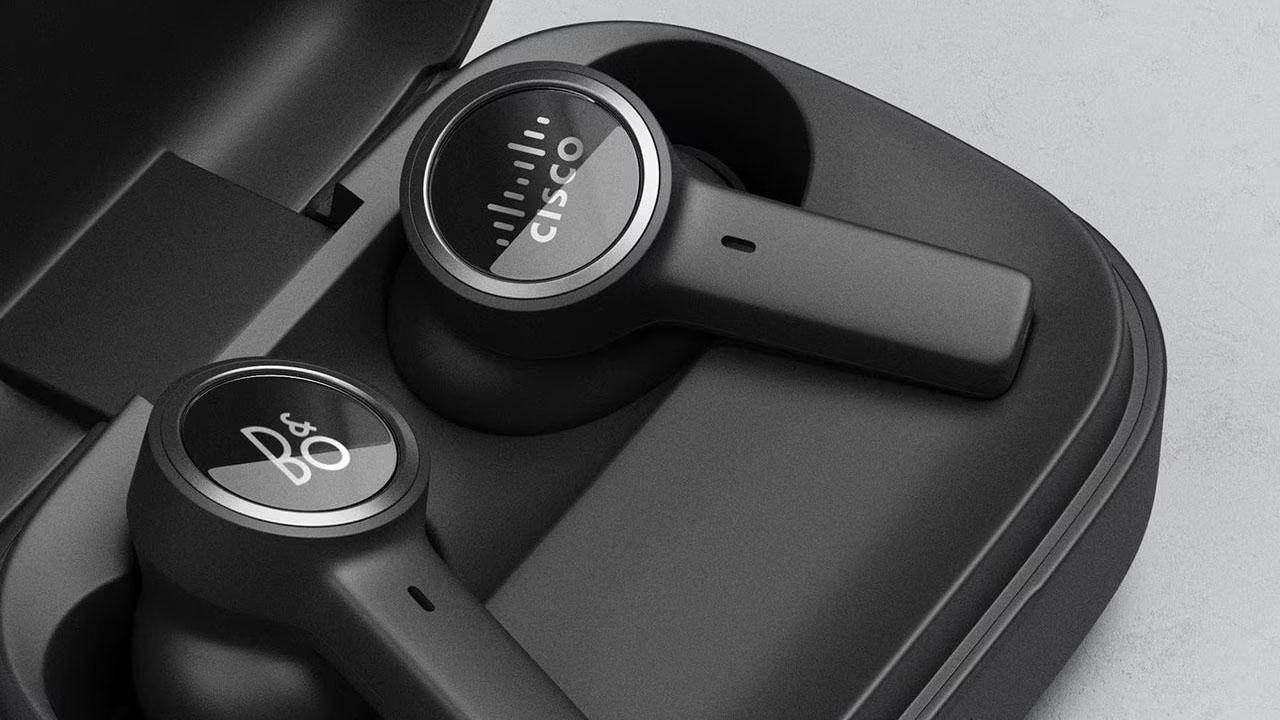 For those who don't know, Cisco and Bang & Olufsen(B&O) are in collaboration, and it is one of those collaborations that benefits everyone. Now, Cisco and Bang & Olufsen have unveiled their latest collaborative endeavor: the Bang & Olufsen Cisco 950.
It is a pair of true wireless earbuds specifically designed for people who move around a lot. B&O says that these earbuds combine style with premium sound quality. Overall, these earbuds cater to today's hybrid work environment.
If you are a professional who moves around a lot, these earbuds might interest you. In the beginning, we mentioned why the collab between Cisco and B&O is good. On one hand, we have Cisco, which is a tech giant, and their expertise in the professional workspace is unmatched.
They have their own virtual conferencing platform, Webex by Cisco. Then we have B&O, and they are the master of sound. When these entities combine, users get the best TWS earbuds for professional use.
These earbuds are designed to deliver crystal-clear audio, fostering uninterrupted collaboration from any location, whether at home, in the office, or transit. Moreover, users can seamlessly customize and manage their Bang & Olufsen Cisco 950 earbuds via Cisco's Control Hub platform. So companies have better control over their device's visibility and management.
Enhanced Connectivity and High-End Features
These earbuds offer an extensive list of features to enhance the user experience for all professionals. There are some cool and essential features like Hi-Fi audio, Adaptive ANC, and Bluetooth 5.2 for quick pairing.
Then there is the extended battery life of up to 5 hours with adaptive ANC on, allowing users to use these earbuds on the move. Furthermore, users also get in-ear voice notifications and on-ear controls with these earbuds. So overall, the listening experience is next level on these earbuds.
Seamless Management and Security Features for Organizations
This is targeted at professionals working in the corporate sector who utilize calls and virtual meetings for collaboration. Hence, these earbuds come with good security and management features. IT administrators get a lot of control and management features via the Webex Control Hub.
It is a dashboard for Cisco Collaboration Devices and Webex services. The tool provides valuable insights into device inventory and utilization. For organizations, this is vital as they can get the best efficiency from their devices and also maintain security.
Optimized for Webex and Cisco Devices
Since the earbuds are a joint effort of both Cisco and B&O, there are features that are in favor of Cisco, particularly for Webex. In fact, these earbuds are perfectly optimized for Webex. What that means is that if your organization or you have any Cisco collaboration devices, these earbuds will pair with them seamlessly. Then you also get compatibility for both Android and iOS, which is essential for users who are on the move.
Comfortable for All Day
B&O is a reputable and premium audio brand, and they have a reputation for making some of the most comfortable earbuds available in the market. These new B&O Cisco 950 TWS earbuds are no different. They have an ergonomic design and come with extra silicon tips(4 sets) to ensure maximum comfort.
Pricing and Availability
B&O says that the new Bang & Olufsen Cisco 950 TWS earbuds will go on sale starting this November. As of now, we do not have the pricing information for the earbuds but they will be available via the Webex official store. So make sure to keep an eye out there.