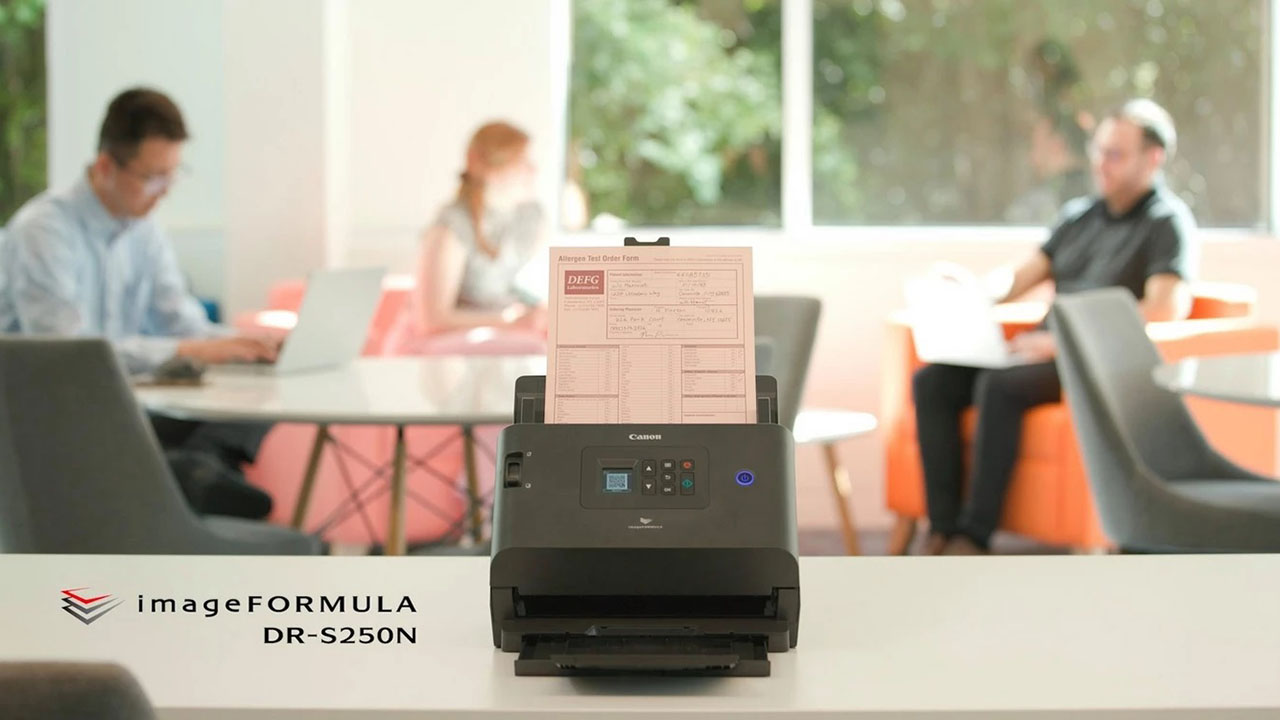 If we talk about the top choice for scanners for office use, only a few brands come to mind other than Canon. They have been in the scanner game for so long that most people just go with them. The good news is that we now have a new scanner from the brand: the new Canon imageFORMULA DR-S250N office document scanner.
The imageFORMULA DR-S250N is compact, user-friendly, and incredibly versatile, offering the capacity to scan up to 50 pages per minute, capturing both sides of documents simultaneously while maintaining top-tier image quality.
So whether you are working in the finance sector, insurance sector, or any other sector that requires scanning, this is going to be a perfect tool. Now, let's dive in and see what this new scanner has to offer.
Supporting Organizational Productivity
Canon has put a lot of thought and innovation into making this one of the best scanners out there. They have added robust scanning capabilities, which is essential for any organization that deals with a lot of scanning on a daily basis.
Browser-Enabled Convenience
One of the standout features of the imageFORMULA DR-S250N scanner is its built-in software, which empowers users to operate the scanner with ease. Compatibility with browser-enabled smart devices running Android, iOS, and Chrome OS simplifies the scanning process. Users can access the scanner without the need to install additional apps, simply plugging in and initiating the scanning process.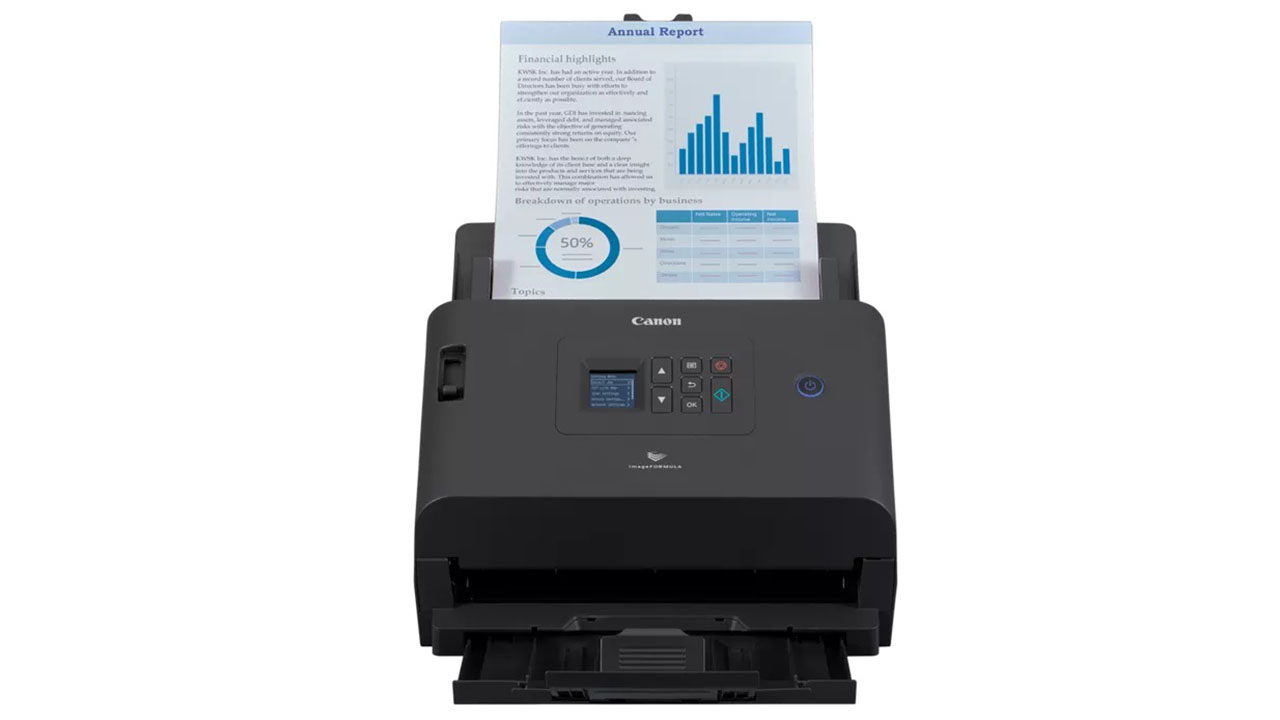 Furthermore, this scanner can work seamlessly with browser-enabled Windows, Mac, and Chrome PCs. The scanner can connect via Ethernet, USB, or Wi-Fi to any of your smart devices, which makes working smooth.
Another interesting feature of the scanner is its ability to scan without a PC. The scanner allows users to scan to network folders, email, FTP, or directly to a printer.
Versatile File Handling
The imageFORMULA DR-S250N offers versatility in handling various file formats, making it a versatile tool for diverse applications.
Canon has added a special scanning software called CaptureOnTouch. So, if users are having any trouble with file formats like PDF, JPEG, PNG, Excel, Word, PPTX, BMP, and TIFF, this scanner can easily process them.
Since this is an office scanner meant for industry use, it can work with many media types. The scanner can seamlessly scan the standard papers and all. Then, it can also scan business cards, plastic or embossed cards, passports, and more. Its versatility extends to remote management, with two distinct methods for device control.
Canon also adds the Remote UI/Web Menu interface. This allows users can manage the scanner remotely. Users can also leverage the Canon DR Scanner Management Tool to manage the scanner. These features significantly reduce installation and ongoing support costs.
Elevating User Experience
Aside from its exceptional functionality, the imageFORMULA DR-S250N also comes with modern features that elevate the user experience. This time, Canon has added an OLED display, which is not only functional but looks cool too.
Because it is an OLED display and Canon has added it smartly, users can get better viewing angles, high brightness, sharp contrast, and rapid response time. This ensures superior readability and usability. Users can access messages and network information with ease, and text input becomes seamless with the scanner's built-in buttons.
Peace of Mind Warranty
Canon also gives one of the best product warranties on their products, and that is one of the reasons why people pick the brand for industrial use. This new scanner is no different. Canon ensures its customers enjoy peace of mind by offering a three-year limited warranty. This warranty safeguards the customer's investment in the scanner, providing reassurance and protection against unforeseen issues.
Pricing and Availability
Canon's imageFORMULA DR-S250N Office Document Scanner is currently available for purchase through select Canon partners. It comes with a price of USD 895, making it a cost-effective solution for organizations seeking to streamline their document scanning and management processes.