Tablets can work as an electronic companion who entertains you whenever required and accomplish your tasks as per your desire and Beneve 10 Android Tablet is one of them. Slim, sleek design assures style, powerful hardware unit confirms adequate performance, and just below $100 pricing makes it a reasonably priced device which anyone loves to own. High definition picture quality driven by 10.1-inch full HD view IPS touch screen is excellent, crisp, and colorful.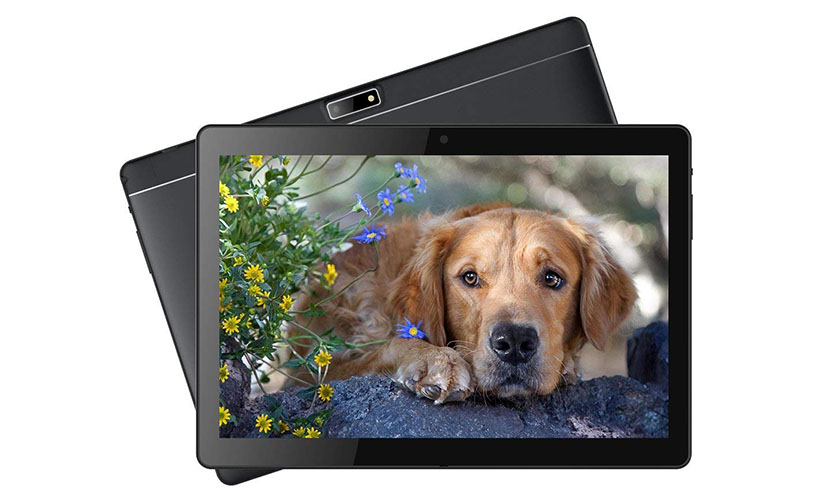 The screen is water-resistant, scratch resistant, and fingerprint resistant bringing the whole new pleasure of image quality for the users. Intelligent focus HD Dual cameras allow you to take selfies, photos or making Skype calls with superb clarity and higher frame rates. Power-packed performance comes from 1.3 GHz Quad-Core processor and 2 GB RAM. You can perform multitasking, switching between the apps, or watch videos without any issues whatsoever. Wired connectivity is rest assured by lone USB port, whereas wireless connectivity can be managed through WiFi router a Bluetooth option. No more worries of storing your favorite games, apps, or videos as you will get 16 GB internal storage plus expandable up to 64 GB Micro SD card storage option available in this device. Enjoy social networking, productivity, reading, studying, and entertainment to the fullest using Beneve 10 Android Tablet.
Attractive Design
It is believed that the affordable segment device doesn't hold convincing or eye-catching design, but Beneve 10 Android Tablet design may force you to change your vision. The overall design of this tablet is not that much fancy, but impress you a lot with some simple crossovers, bars, and durable material.
Beneve 10 Android tablet is a very new offering from the company. This device is available in two color choice options Black and White. Different variants include simple black model an entry-level variant comes with basic hardware and functionalities, white variant a middle range option comes with 360-degree rotational case, and black 02 model is costlier one and comes with shockproof case, large battery, Android 7.0, and 5G compatibility. Every variant adds something about hardware, features, and pricing so choose your option as per your desire and requirements. The dimensions of 9.44 x 6.6 x 0.15-inches and a weight of just 1.3 pounds makes this device an ultra-slim, sleek, and lightweight device which is easy to store in a medium-sized purse or bag and convenient to handle even with one hand.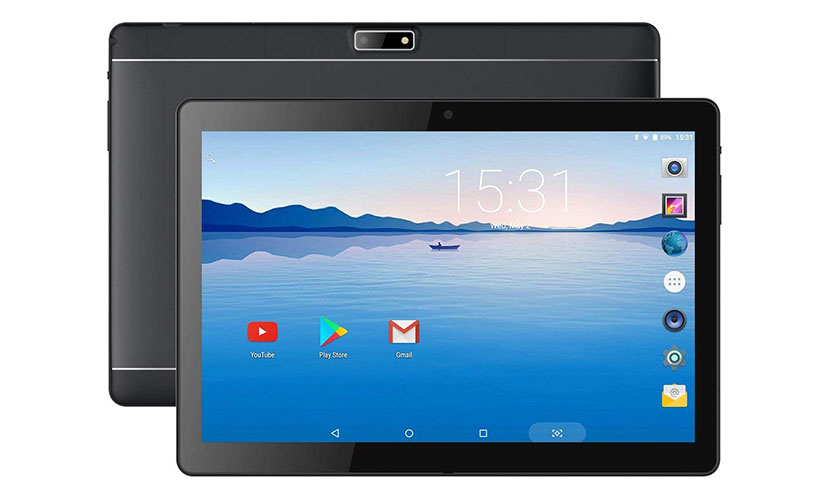 The front screen is loaded with 10.1-inch touch screen panel with thick bezels alongside the borders. The web camera is placed in the center of the top bezel. Smooth round edges on the corners increase the visual appeal. The back side is divided into three sections with the help of small bars on the top and at the bottom. Silver lining Bars with the highlighted portion differentiates the sections with Beneve trademark logo embarked in the center of the middle section. Slanting edges help to hold this tablet with ease. Rear camera with flash is placed in the silver rectangle bar. Overall, good and complete design in the reasonable segment.
Display
The display of Beneve 10 Android tablet is fascinating if you compare it to other devices in this league. The 10.1-inch full HD 2K IPS screen brings vivid, bright, and balanced picture quality for the users. The resolution of 1920 x 1200 pixels and 1080p video recording adds up more value to display. Above all, features like eyesight protection, anti-fingerprint, scratch resistant, and water resistant make the display a visual treat for everyone.
Cameras and OS
Dual camera is not a new thing for tablet users, but intelligent focus HD dual cameras are something which we often see in high-end devices. This tablet is incorporated with the same feature giving your camera experience a new dimension. The front camera of 2 MP is useful in selfies or making video calls to your near an dear ones or business associates. The rear camera of 5 MP enables you to click superb photos or scanning the documents on the move.
The normal black and white model receives Android 6.0 Marshmallow edition operating system while the high-end black-02 variant comes with Android 7.0 OS. The Google play store gives access to unlimited app, games, and utilities. Google email lets you access your emails and Maps will be very helpful searching your ways in an unfamiliar city or area.
Performance
For superlative performance, this tablet is loaded with 1.3 GHz Quad-Core processor paired up with 2GB RAM. In combination, this hardware unit is highly responsive, powerful, and adequate to perform your routine tasks, enjoy your favorite movies, web-surfing, and normal game play. The 10.1-inch full HD screen brings visuals to the center and USB port enables charging and wired connectivity with full flow.
Storage and Battery
On the storage front, this device is backed up by 16 GB internal storage. You can store your apps, documents, videos, files, and games on this. Android 6.0 Marshmallow takes around 2 GB of space for its system files so you have enough free space to store your data, but still if you get cramped for space utilize Micro SD Card option which gives you an additional up to 64 GB.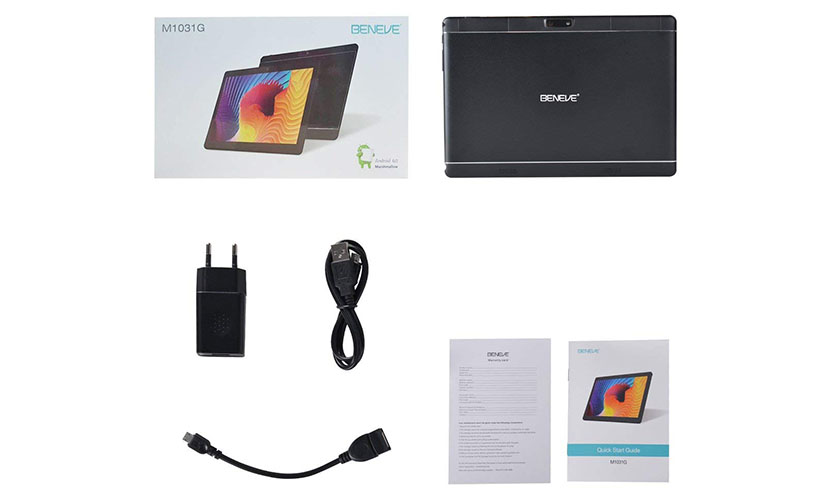 The battery remains to an integral part of any portable device so this tablet is attached with 4000 mAh battery which claims to give approx. 7-8 hours of backup quite easily.
Verdict
Beneve may be a new name in the Android Tablet market, but this model is superbly designed for making a good appearance and perform exponentially as well. Super sleek and slim chassis, dual HD cameras, 1.3 GHz Quad-Core processor, 2 GB RAM, 10.1-inch full HD screen sound battery life, 16 GB and up to 64 GB storage capacity, and wireless connectivity presents this tablet as a tough competitor in the highly affordable league.