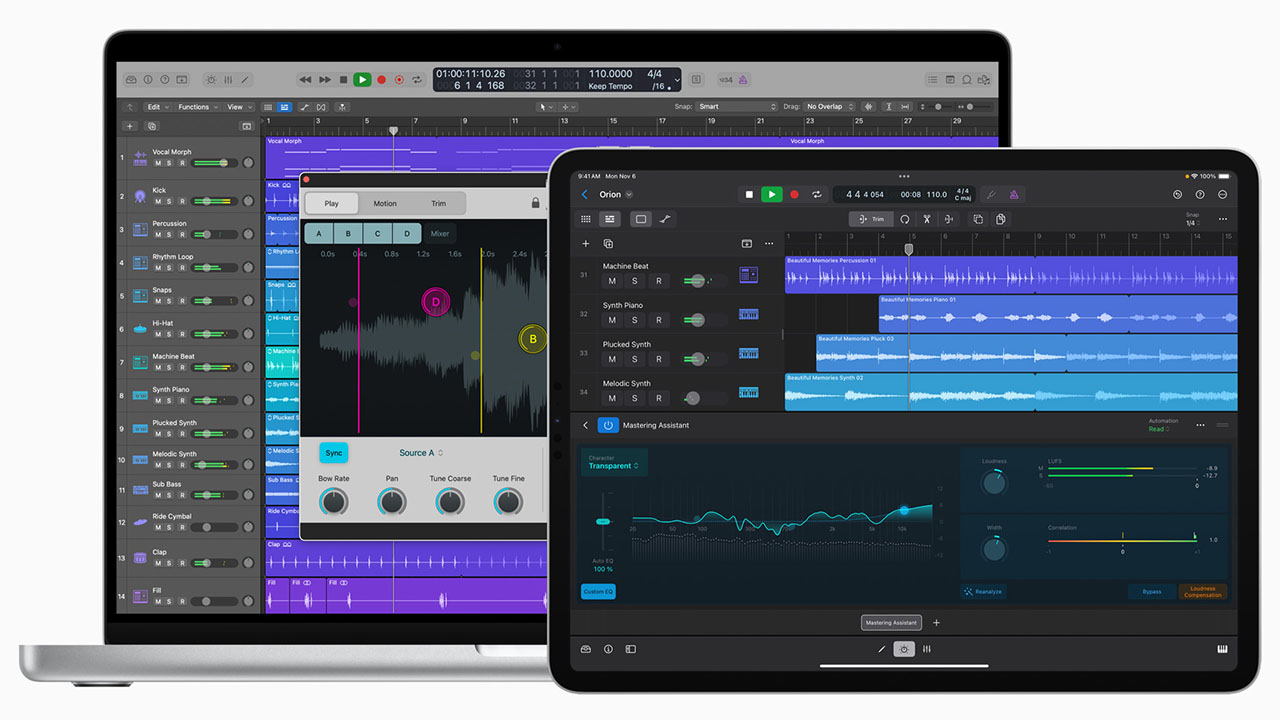 One of the reasons why people love Apple is because of the ecosystem that it offers. From hardware to software, Apple provides everything. Two of the most popular proprietary software from Apple are Final Cut Pro and Logic Pro. While Final Cut deals with video editing, Logic Pro is for people working with digital audio.
In a recent announcement, Apple announced some new updates for both Final Cut Pro and Logic Pro. Let's take a look at them one by one.
Now Final Cut Pro for iPad and Mac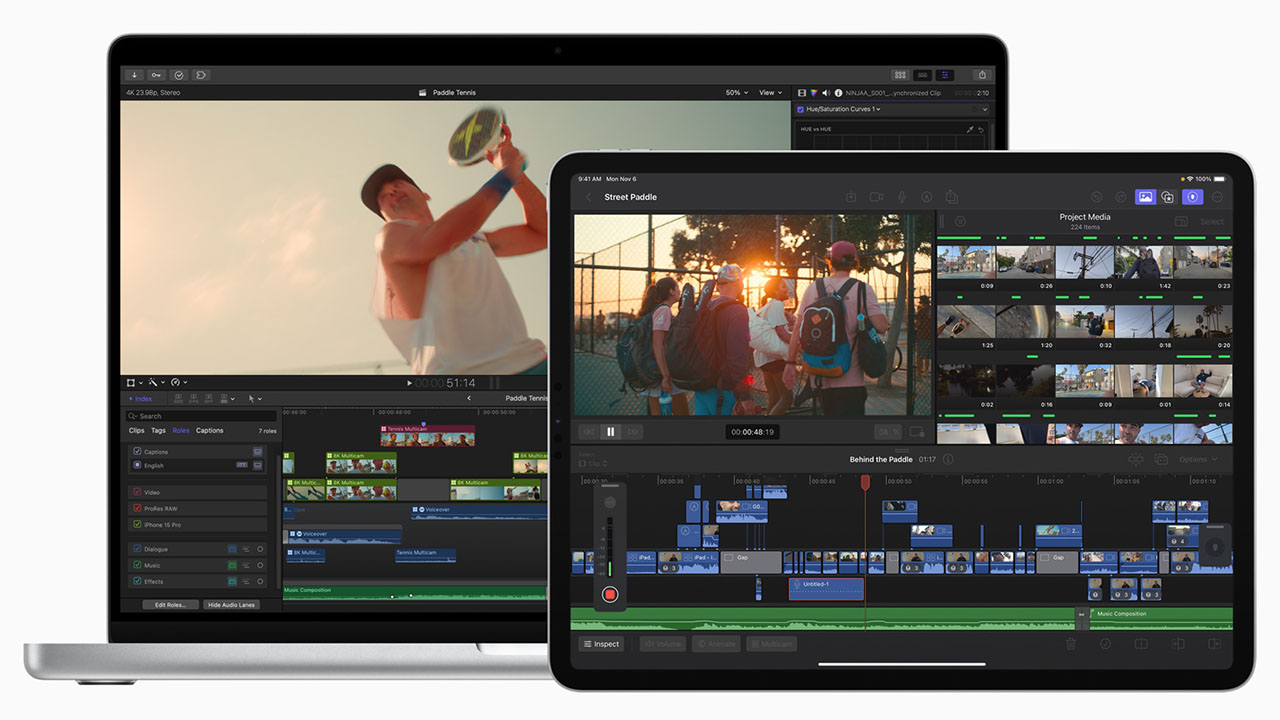 Final Cut Pro for Mac
To start, Apple has added some new tools in Final Cut Pro that will help users simplify some complex edits. Then, Apple says that the export speeds will be better with the new version.
There is the new Automatic timeline scrolling that keeps clips in view under the playhead during playback. This gives more focus to the creators of their work. On the other hand, editors can dynamically adjust their timeline view using the Zoom tool or keyboard shortcuts.
The update also enhances timeline organization, allowing editors to see the structure of their timeline at a glance and differentiate clips by assigned role. Editors can now clean up complex timeline sections, combine overlapping clips, and organize connected storylines.
Exporting multiple projects simultaneously is now faster than ever, thanks to the ability to send video segments to available media engines for parallel processing. Object tracking is also enhanced with a new machine-learning model, improving results when analyzing the movement of faces and other objects on Mac computers with Apple silicon.
Final Cut Pro for iPad
The iPad version of Final Cut Pro receives a boost in voiceover capabilities, allowing creators to record narration and live audio directly in the timeline using built-in or external microphones. Users can tap record as they play their timeline or use a countdown to start a voiceover at the exact desired point.
Workflow enhancements include the ability to turn stabilization on or off in the pro camera mode, ingest footage directly into a project, and combine connected clips or storylines into a single connected storyline. New keyboard shortcuts for voiceover and grouping clips further streamline the editing process.
Creators can finish their videos with a variety of new color-grading presets and a selection of new titles and generators. Final Cut Pro for iPad also supports importing projects created in iMovie for iOS and exporting Final Cut Pro projects to Mac for additional tools.
Price and Availability
Final Cut Pro 10.7 will be available as a free update for existing users, and it will be available at USD 299 for new users on the Mac App Store. Additionally, a free 90-day trial is available for all users, ensuring that you can explore the new and improved Final Cut Pro.
Logic Pro: A Symphony of Sound
Mastering Assistant for That Professional Touch
For Mac users, Apple has added a new feature called Mastering Assistant in Logic Pro. This feature provides an easy and quick way to add professional polish to your mixes. So, if you are a professional working in the industry, your audio will always be release-ready. This tool basically analyzes your audio and refines elements such as dynamics, frequency balance, timbre, and loudness.
Elevated Capabilities for Music Creation
Users of Logic Pro will now be able to use Sample Alchemy and Beat Breaker on their Macs.
For those who don't know, Sample Alchemy allows you to transform a single audio sample into a playable instrument using various techniques. This results in unique sound beds, pads, effects, and rhythms.
Then there is the Beat Breaker multi-effect plugin that enables users to reshape and rearrange audio in real time. Using this, you can define complex patterns effortlessly.
Even for iPad users, Logic Pro has some cool features. For instance, there is the Quick Sampler Recorder mode. This mode enables users to create instruments and drum kits by recording audio directly with the built-in microphone or a connected audio input.
Apple has also added some multitasking features to make it easier to build kits or custom instruments.
Price and Availability
Logic Pro 10.8 is available today as a free update for existing users and can be purchased for new users on the Mac App Store for USD 199.99. Additionally, a one-month free trial is available for new users, giving you the chance to explore its powerful features.