Alcatel A30 8-inch tablet is power-packed, holds elegant profile, delivers superb performance, and hosts tons of features giving tablet experience a new dimension and whole new purpose. Enriched visuals, colorful images, and vibrant picture quality impress everyone. Slim, sleek design gives you the flexibility of carrying and storing this device a per your convenience. Android 7.1 Nougat edition empowers the tablet and brings a lot of freebies like Google Play Store, Gmail, YouTube, and Maps etc.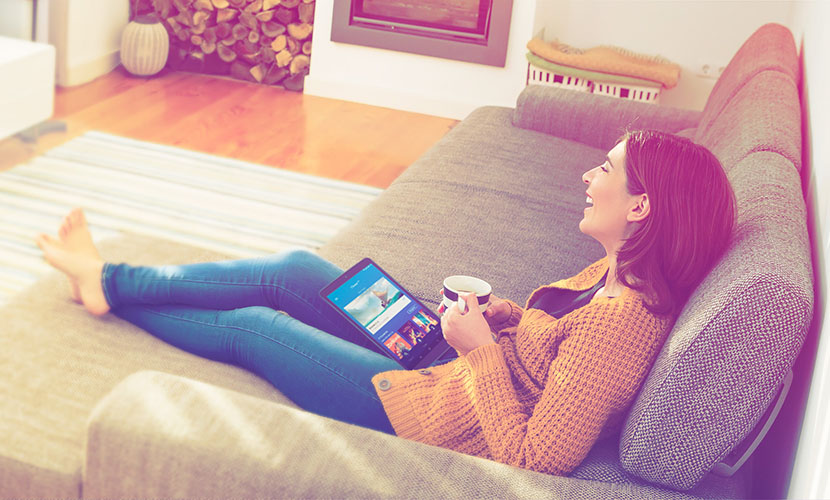 Swift and smooth performance are rest assured by 1.1 GHz Quad-Core processor and 2 GB RAM. Storage is provided by 16 GB internal memory and Micro SD Card support which assures up to 128 GB of additional space with it. Options like Infra-Red and G-Sensor enable you to connect any TV and set-top box and change the program using this tablet. Connectivity routes to any GSM, LTE, 3G, 4G network give users an unlimited option to use this device. In addition to this, wired and wireless connection alternatives are easy to use. The 8-inch capacitive IPS display with Asahi Glass is super smooth and fascinating to watch. The combo of same resolution cameras on the front and rear allows you to perform activities like video conferencing and clicking photos. In short, an impressive device enriched with efficient features comes at an affordable price.
Design
Alcatel produces some of the best all-round devices till now and A30 tablet is one of them. An immersive display combines with affectionate performance are key to Alcatel devices. Budget computing devices hold a huge market and Alcatel wants to compete in this segment with A30 tablet.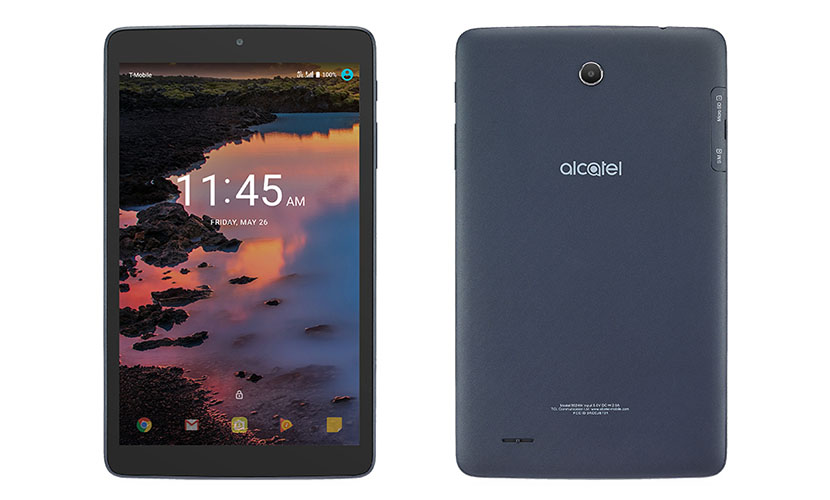 Alcatel A30 tablet design is very familiar as we see in other brands. The front screen is loaded with 8-inch touchscreen surrounded with quite narrow bezels on the sidelines and thick bezels on the top and bottom. A web camera is placed on the top bezel and is very useful in video conferencing or Skype calls. The power button and volume rockers are placed on the right sidebar whereas Micro SD Card and Sim options are available on the left sidebar. Instead of flat, slightly curved shaped borders are designed on the top and bottom, giving it a little bit different look from usual tablets.
The device measures 8.23 x 4.88 x 0.33-inches makes it easy to hold and carry the device in a small bag or medium purse. Alcatel A30 weighs only 12.6 ounces or just 360 g, ensures another good benchmark for convenience and portability. Matte finish back looks good on the eyes and provides a tough grip which doesn't let slip away the device easily. The rear camera and Alcatel branding also lie on the back. Speaker lines are present at the bottom. Overall, very simple and familiar design, but slight curves and texture back differentiate this device with some of the common ones.
Display and Infrared
The display of 8-inch holds capacitive full HD IPS touchscreen brings life to the images. This display comes with the resolution of 1280 x 800 delivering vibrant and exceptional picture quality on the screen. The 5-point touch panel with Asahi Glass is responsive and super smooth to function with.  Enjoy videos, movies, fluent zoom in and out, and single-click functions with an excellent display of Alcatel A30.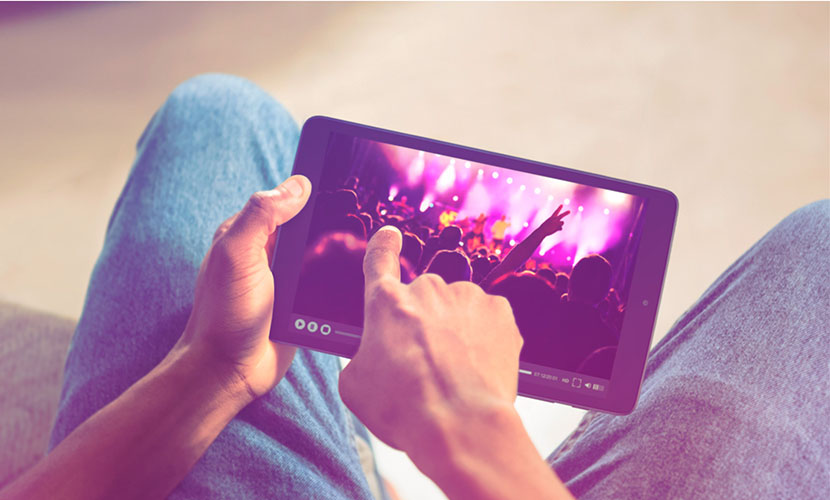 Control your TV with G-sensor and Infrared type of features associated with this device. Just sync your tablet with the TV using Infrared and change the channel from this tablet as per your convenience. Search your favorite program using advanced voice search option and enjoy it.
Camera and Battery
The Alcatel A30 tablet is incorporated with dual cameras so clicking selfies, video calls, and photos are really a fun for the users. Both cameras get same 5 MP resolution. The front camera is very useful for clicking selfies, making video calls with your friends, family members, and business colleagues. The rear camera can be used for clicking photos and scanning documents.
This system consists of a 4000 mAh battery which is good enough to perform your routine tasks, watching videos, studying, reading, and enjoy gaming uninterruptedly for the long hours on the move. The company claims that this battery kept alive your system for massive up to 16 hours.
Hardware Performance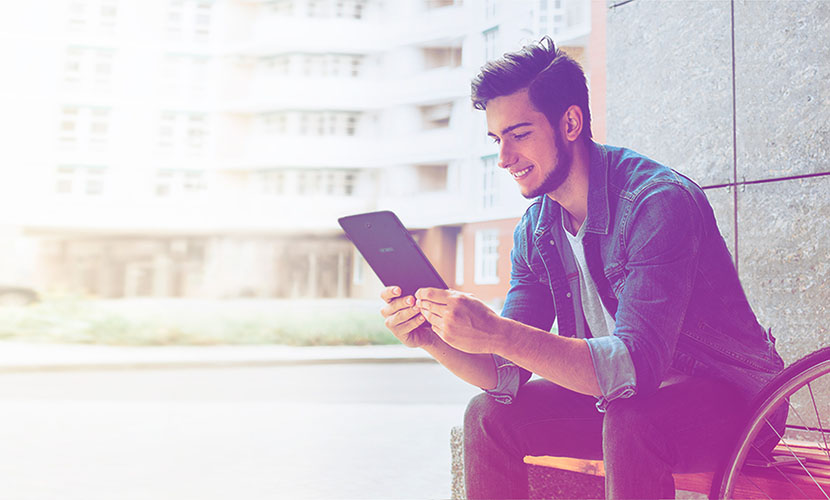 Super speed and efficient performance are derived from 1.1 GHz Quad-Core processor coupled with 2 GB RAM. Internal storage of 16 GB stores your important data, number of files, utilities, apps, videos and games and in case you cramped up for extra space utilize Micro SD card option which gives you additional up to 128 GB of free space. The 8-inch capacitive 5-point touch screen panel displays vivid and balanced picture quality for the users. Attached speakers are loud and support a lot of audio formats, bringing a stable audio quality for the listeners.
Connectivity and OS
Interaction with other devices makes easy with the support of available wired and wireless preferences in this tablet. Wired connections can be managed through Micro USB 2.0 whereas 3G, 4G, LTE GSM, 802.11 b/g/n WiFi router and Bluetooth 4.1 maintains and manages wireless connections. Apart from this, connect any Bluetooth compatible device like keyboard, mouse, and speakers as well.
Android 7.1 Nougat edition provides the platform for the functioning of apps. Switching between the apps is so easy that you can frequently jump to multiple apps without any issues or fuss. The Google play store gives you free access to unlimited apps, utilities, and games.
Bottom Line
Alcatel is brilliant on a lot of things which includes, simple design, slim, sleek profile, vibrant HD 8-inch display, internal storage of 16 GB and Micro SD Card up to 128 GB, powerful hardware unit, adequate dual cameras, unlimited connectivity choices, and massive 4000 mAh battery life. If the plastic design is upgraded to all metal design, then it adds a lot of value to the device. But still, the price range makes most of the deficits and present this device as an excellent option to own it.