The Deco mini 4 is one of a recently released set of graphic tablets from XP-Pen. This tablet is small… I mean really small – I've taken bigger tablets to cure a headache.
In the box you get the tablet, pen, spare nibs, nib extractor tool, 2 USB adapters, user manual, warranty card, plus 5 postcards depicting Fenix (XP-Pen's 'mascot') on his global travels!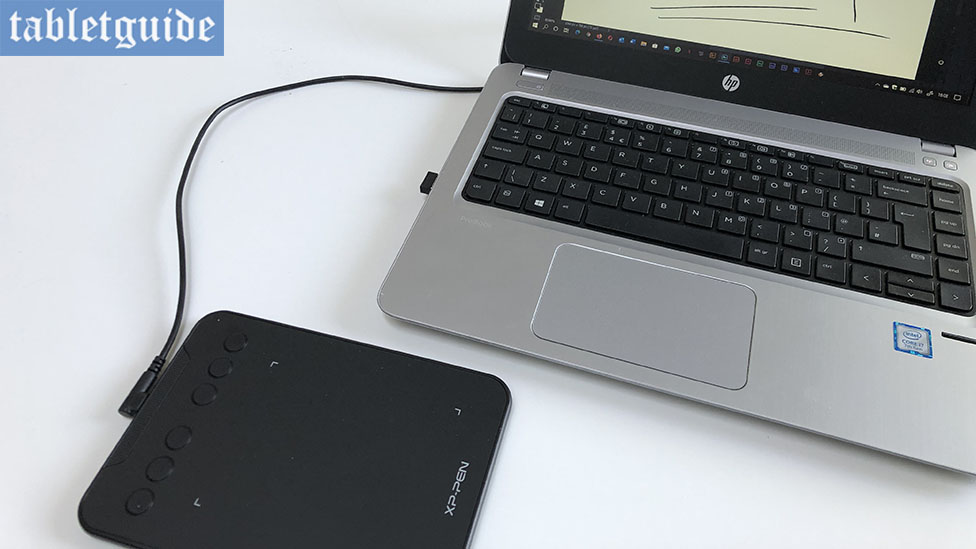 The tablet measures 178.2mm x 125mm and is only 8mm high (with a working area of 101.6mm x 76.2mm) – this has to be the most portable graphics tablet I've ever seen weighing in at only 155g!
On it's 15th Anniversary, XP-Pen is offering great deals and discounts on it's products from August 15, 2020 to September 14, 2020. Check out the deals here and use 'XPFRD141' to save $5 extra on Pen Tablets and 'INSPR141' to save $20 extra on Pen Displays.

Deco mini 4 itself has 6 programmable shortcut buttons running vertically down the left side, with the actual 'working area' is designated by four white 'corner' type icons. Sitting in-between these buttons is a small white power LED which lights up when the pen is being 'sensed' by the tablet during use.
Also on the left side is the USB-C port for the power lead.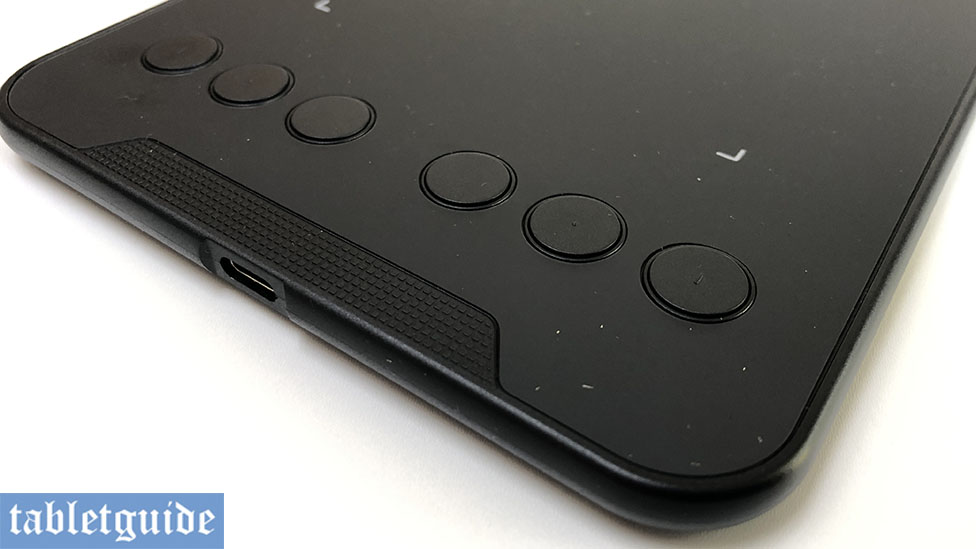 After plugging the other end of the cable into my laptop, I headed straight over to XP-Pen's website and downloaded and installed the drivers – now for the fun stuff.
The pen is nice and light and feels perfectly comfortable to hold. It's battery-free and has 8192 levels of pressure sensitivity. It's a standard 2-button pen, which again is programmable, but out of the box the bottom button acts as 'right-click' whereas the top one cycles between 'pen' and 'eraser modes'.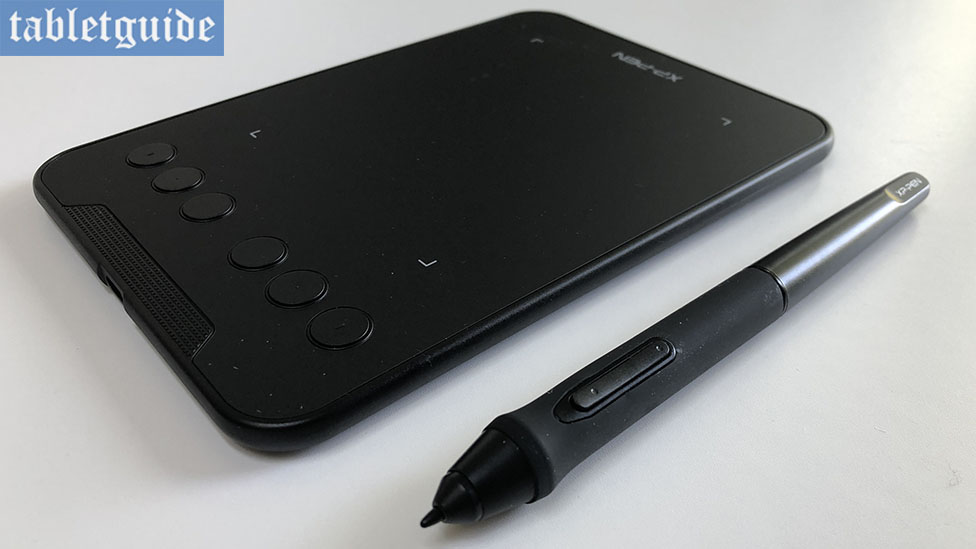 Using the USB adapters included, you are able to plug the tablet into another compatible Android device i.e. a mobile phone or tablet and continue working – ideal if you're on the train and/or on the way to a client and need to make those last-minute edits!
Drawing/using the tablet feels smooth and responsive and you're able to cover a lot of ground screen-wise with a minimal amount of hand movement due to its small size!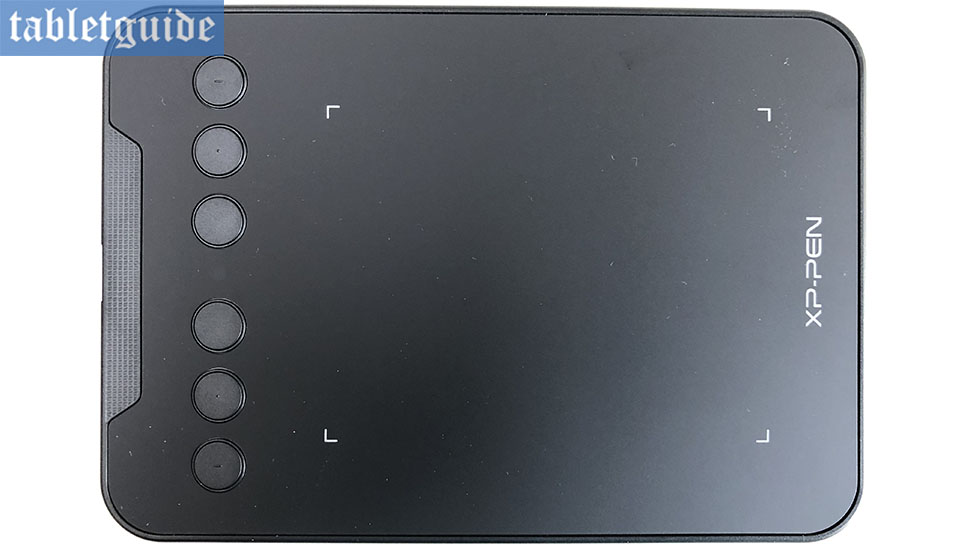 Pen pressure works well and I was able to get nice variable lines in my drawings and sketches.
Not only is this one of the smallest tablets I've seen, it's one of the cheapest and is great value for money.
Whether it's for a first tablet or for the professional artist seeking a bit more portability, the XP-Pen Deco mini 4 is highly recommended.
The tablet works on both Windows (7+) and Mac (OSX 10.10+) and Android (6+) systems with all the usual software(s) i.e. Photoshop, Illustrator, InDesign, Painter, Clip Studio Paint etc. – in fact all software that you would work on with a mouse!